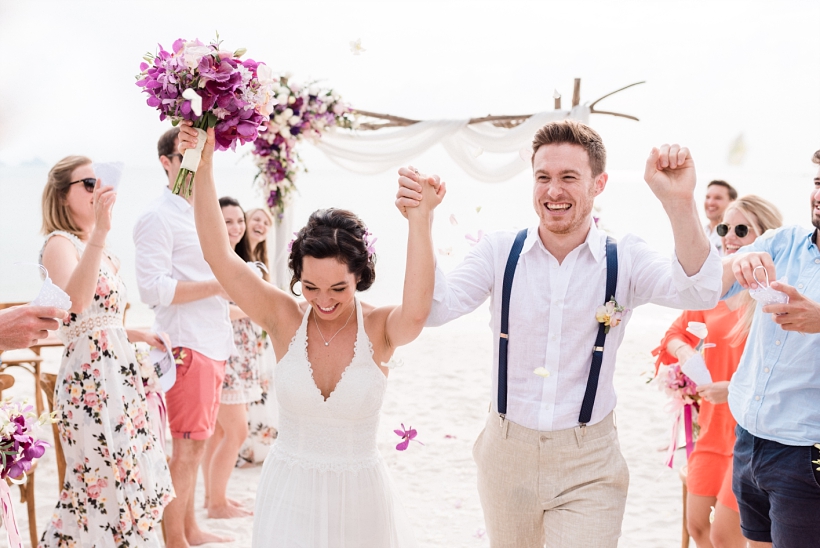 I´m excited for every single wedding I am allowed to capture. No matter if it´s in Munich or somewhere in a small village near Rosenheim. But every once in a while I will not complain if there is a wedding which is different. And this happened to me with Alexis and Micha.
When they came all the way from Stuttgart to Munich for their engagement photos one year earlier, Thailand was just an idea. We were sitting in a beer garden close to the Isar and talked about their dream wedding. How cool it would be if they said YES underneath some palmtrees, barefoot in the sand and only with their closest friends. Thailand was not just a random fancy beach elopement idea for them. This place also means a lot to the couple. They met in Bangkok through work and ever since have spent some unforgettable holidays there. Last but not least they love good food and if you have ever been to Thailand you know that it is food paradise. I already miss the green curry, papaya salad and a fresh young coconut so much.
The dream turned into reality and only a few months later Alexis asked me to be their wedding photographer at a beautiful venue on Koh Samui. What a question! YES! I still couldn´t believe it until we arrived there and it all really happened. When I saw the venue for the first time I couldn´t believe my own eyes. This venue was perfect for a beach wedding in Thailand. We even had our own private beach where the ceremony took place. They had a fantastic wedding planner, who had organised everything for them in advance. For their wedding flowers there where orchids everywhere – you know how much I love orchids! And the ceremony was so personal, my heart melted when they spoke their wedding vows. We had planned to have their portraitsession right before sunset. BUT – There was no sunset. In fact it was much worse: Shortly after the ceremony a huge monsoon rain ruined our plans. And it also drowned the beautiful dinner table setup between the palmtrees. Well, someone must have had other plans for us. Click here to see the second part of this blogpost. Nevertheless we had a good plan B for dinner indoors and the rain finally stopped for their first dance.
Last but not least this was probably the best ending of a wedding day so far. Because everyone jumped into the pool – literally EVERYONE 🙂 You should scroll all the way down to see yourself. Have fun with this amazing wedding story. Thank you Alexis and Micha – YOU ROCK!
PS: Here´s a Behind The Scenes Video from the wedding and the photoshooting.
Venue: Chai Talay Villas, Koh Samui, Thailand
Weddingplanner: Samui Weddings And Events
Makeup and Hair: Carla Heffernan
Flowers: Ok Flower Samui
Printed Bridal Robes: Holly Rose Prints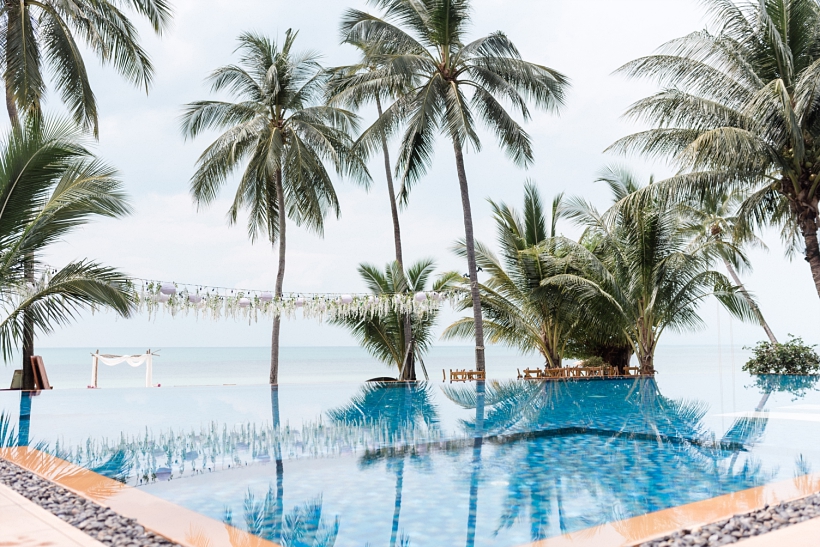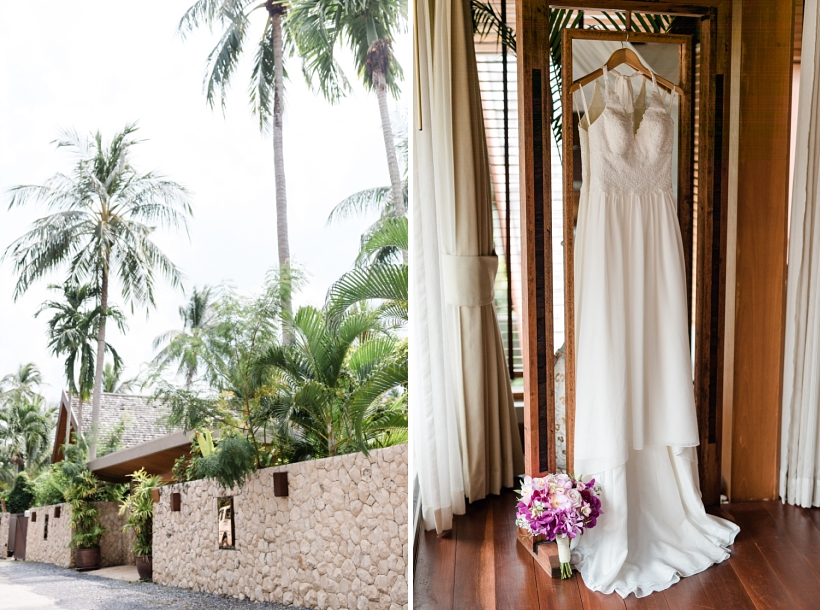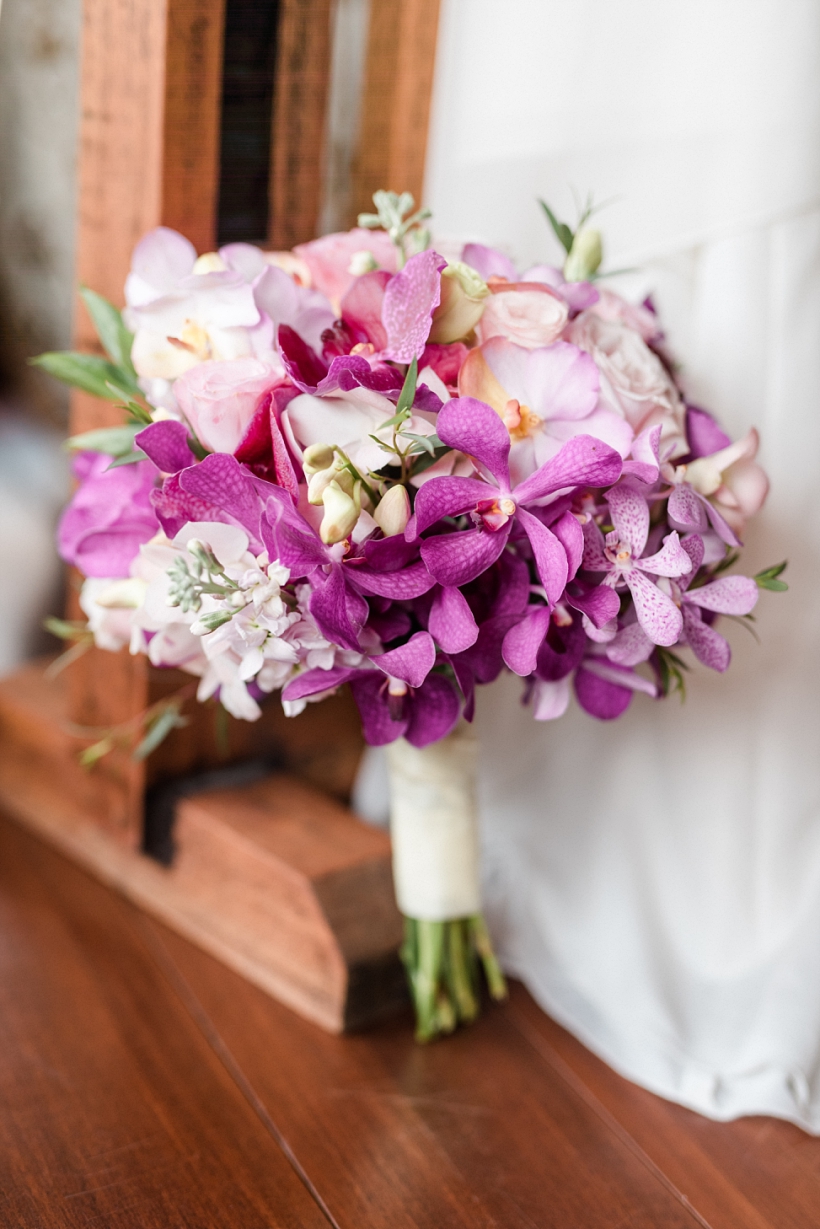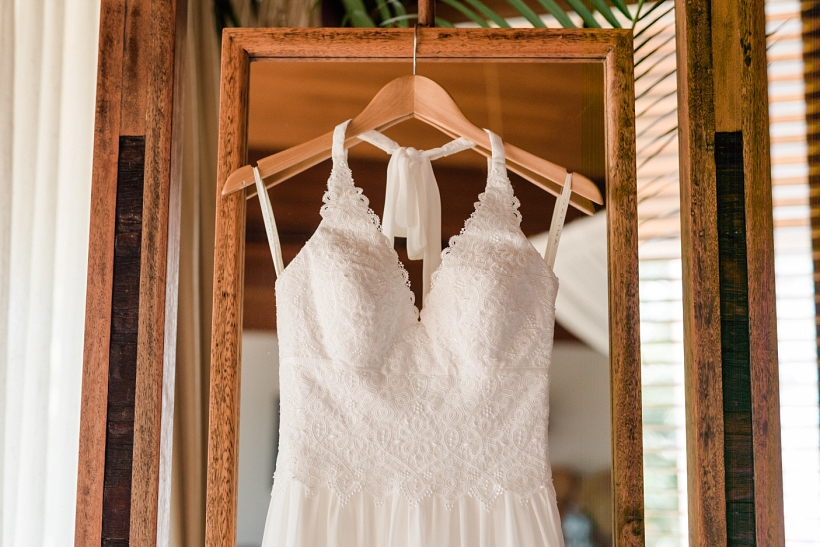 Look at these beautiful robes for the bride and the bridesmaids.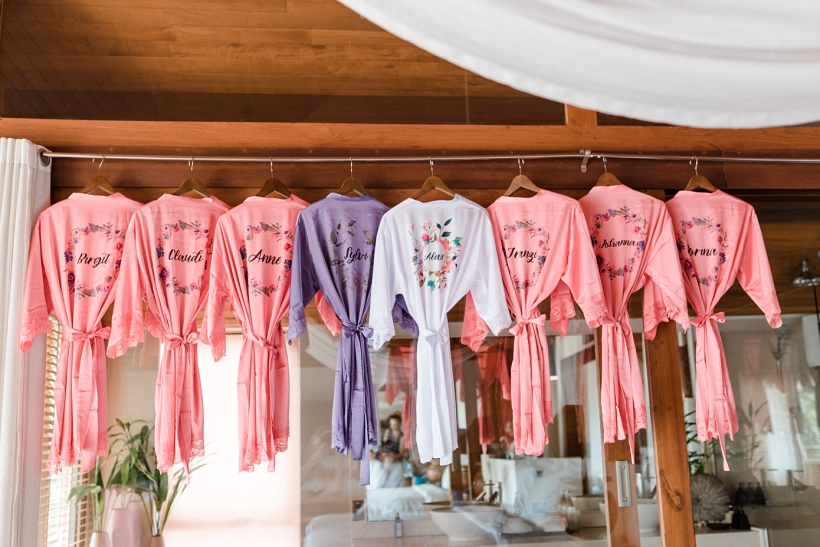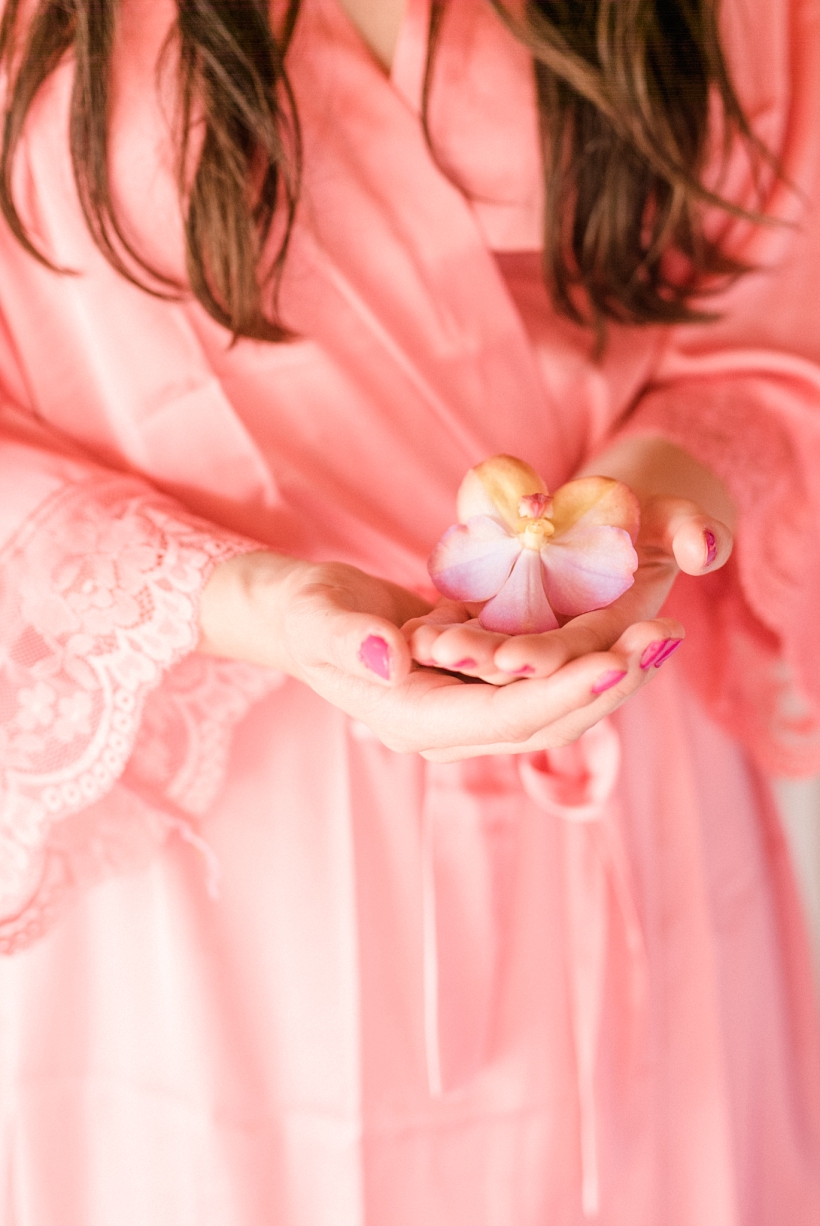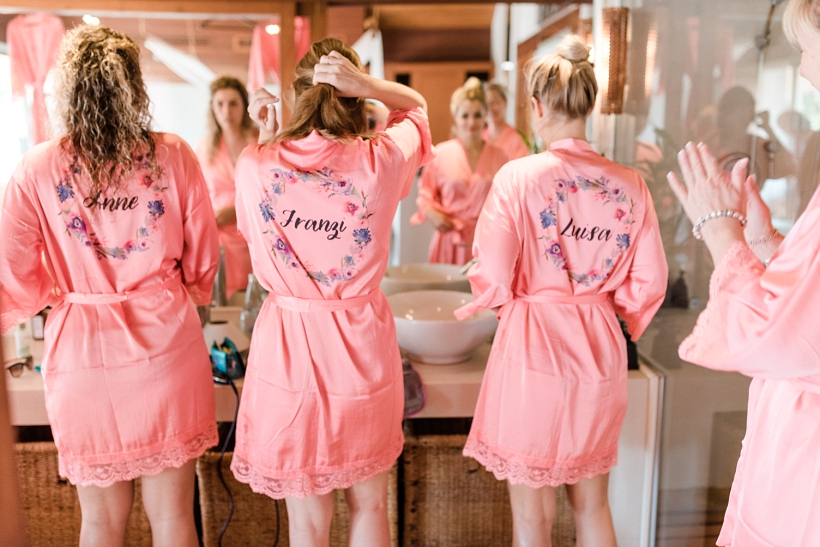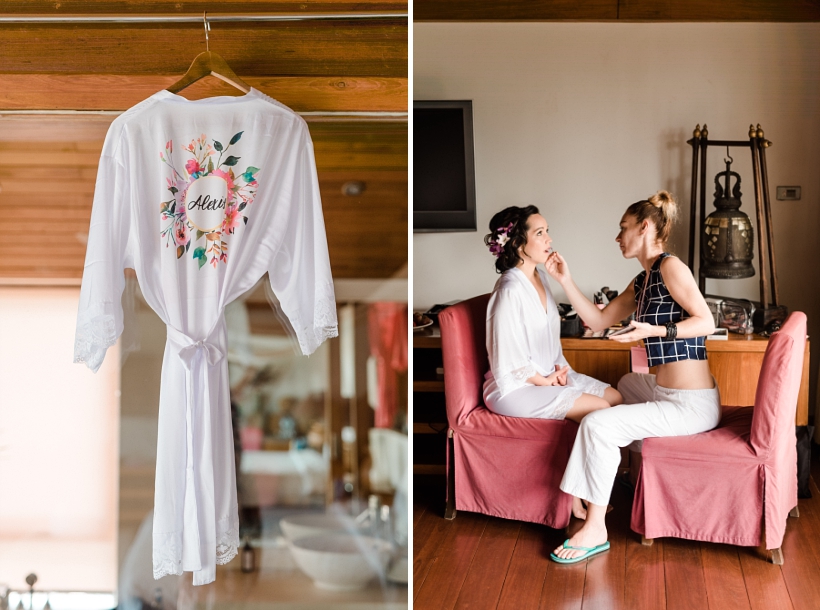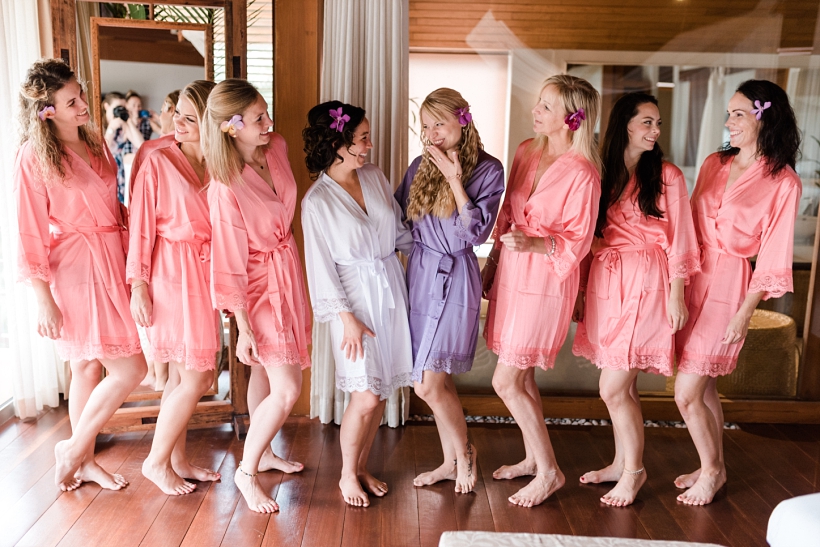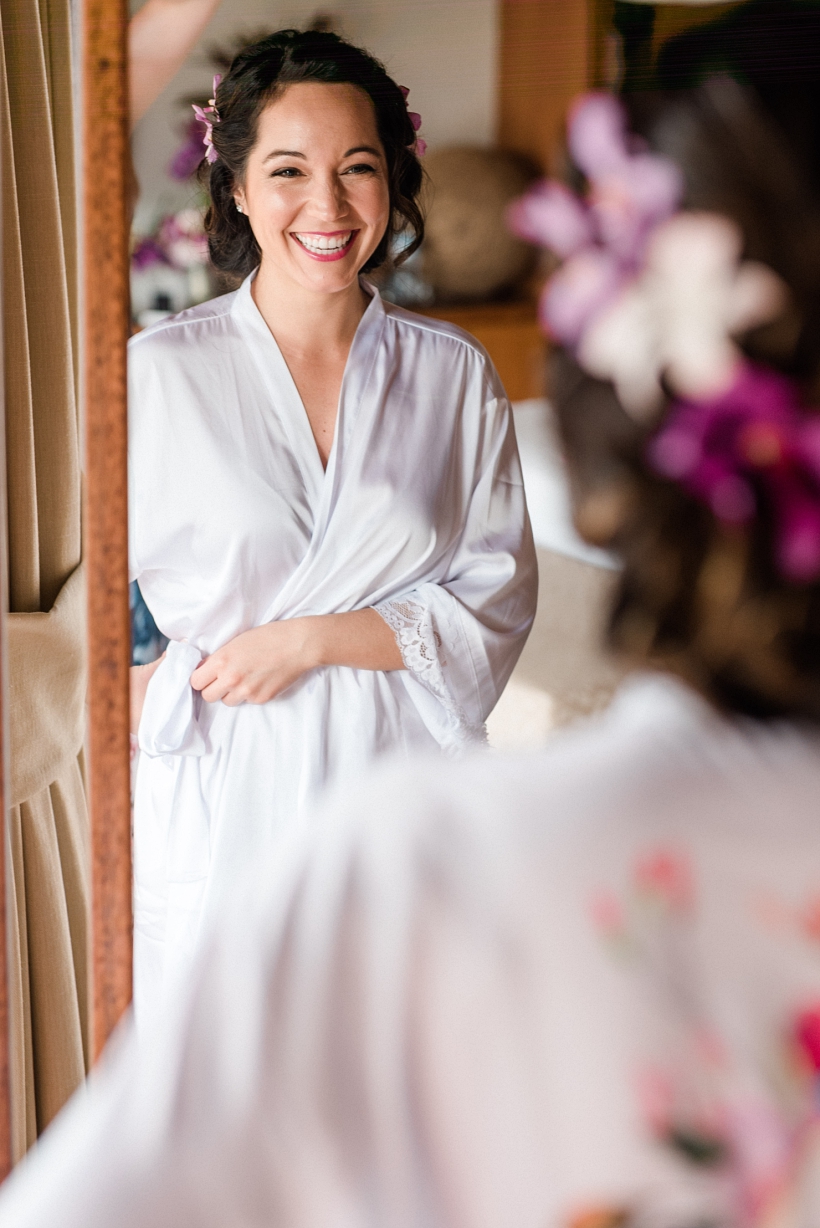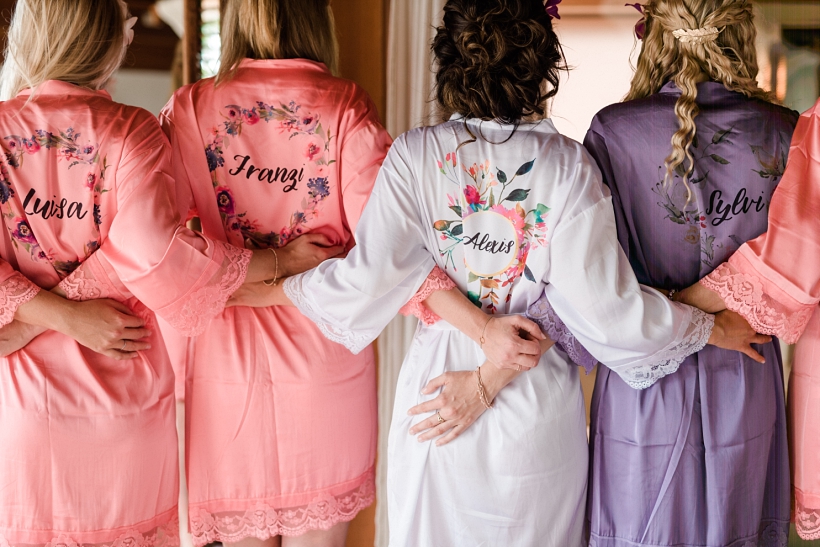 Of course I also captured some moments with the groom.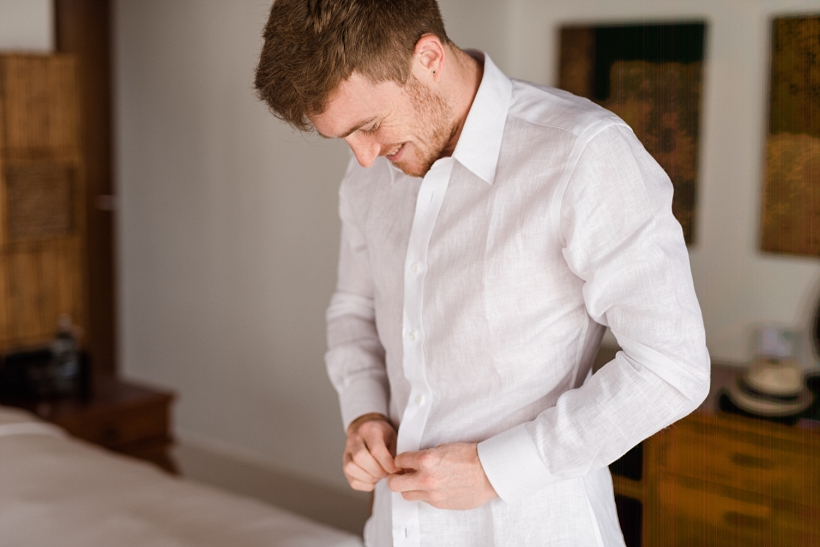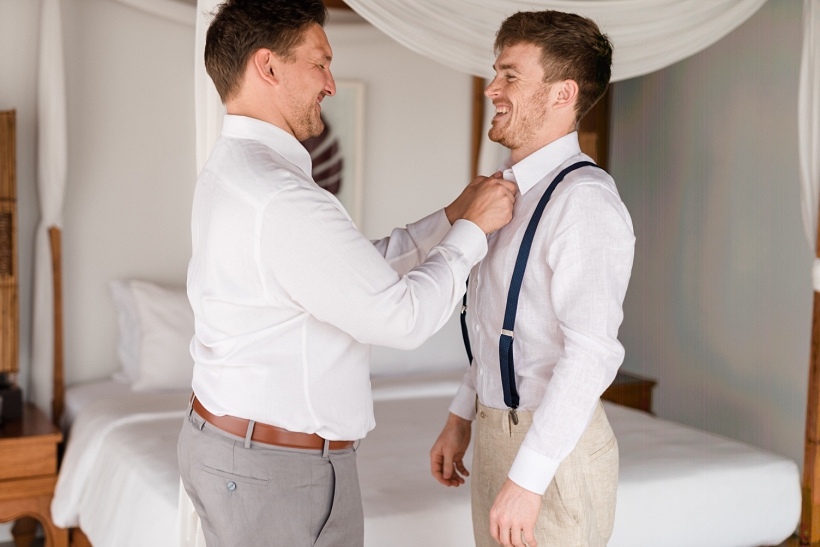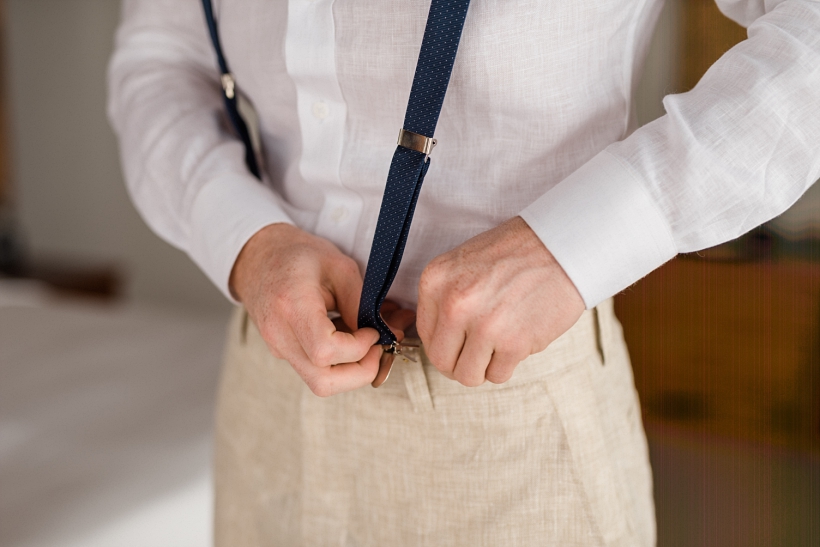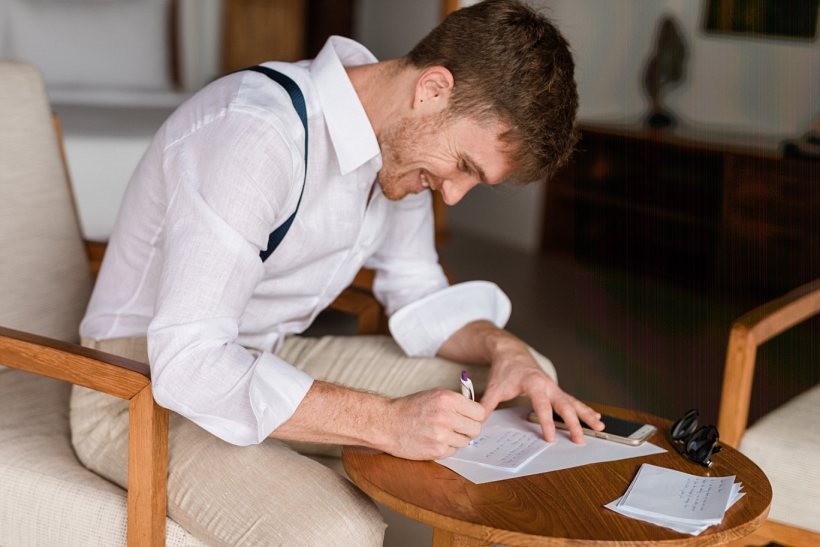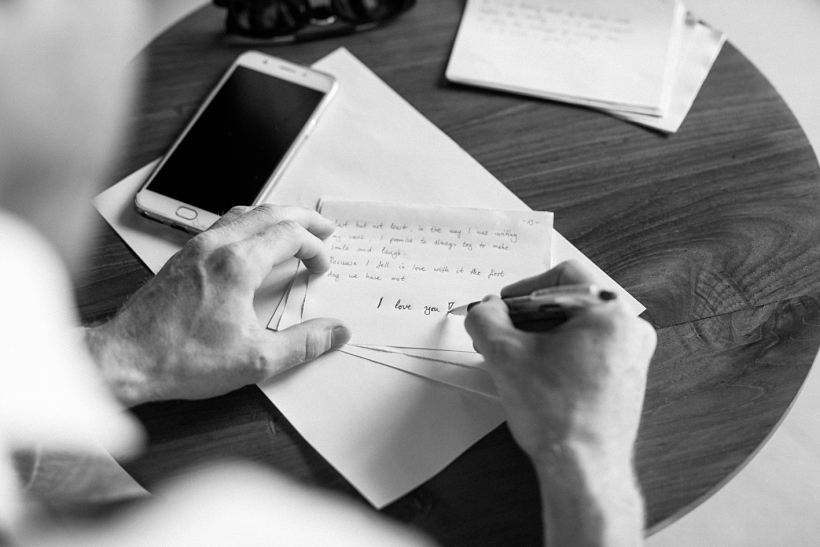 Then it was time for the bride to put on her beautiful dress.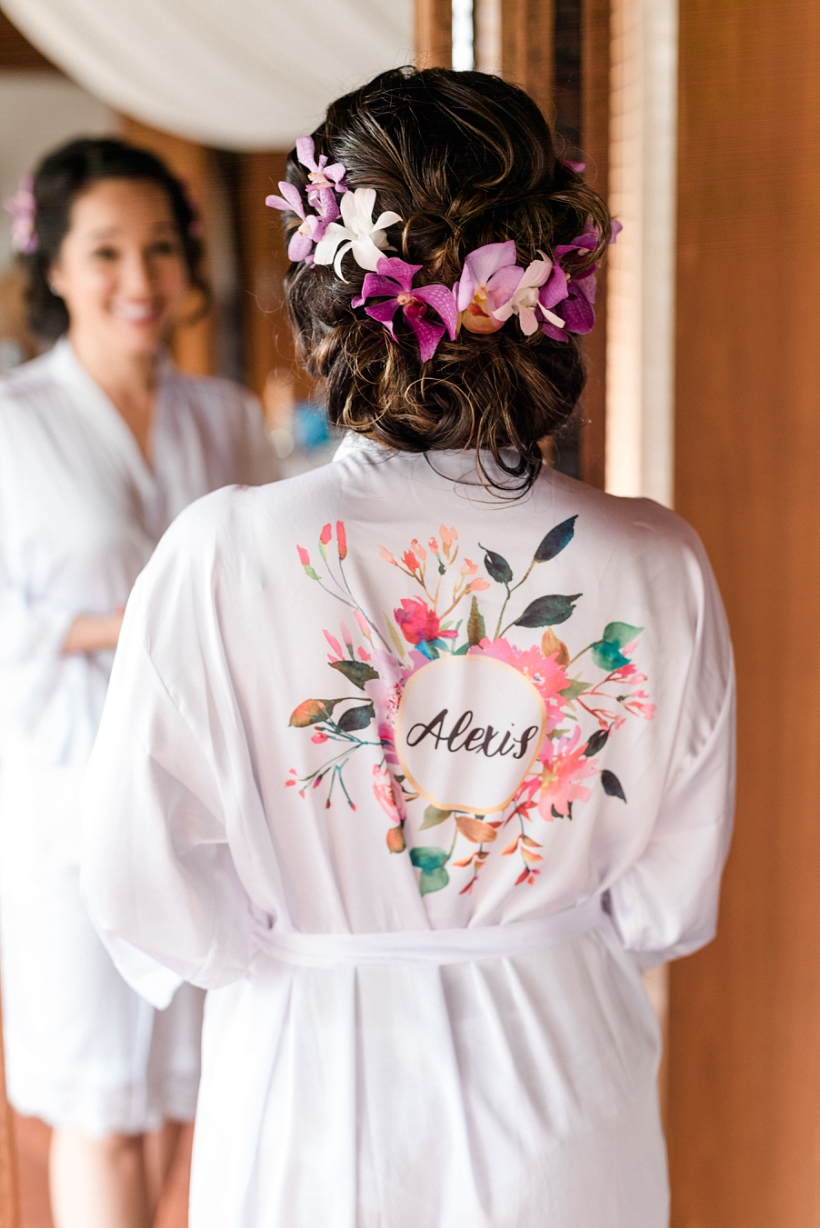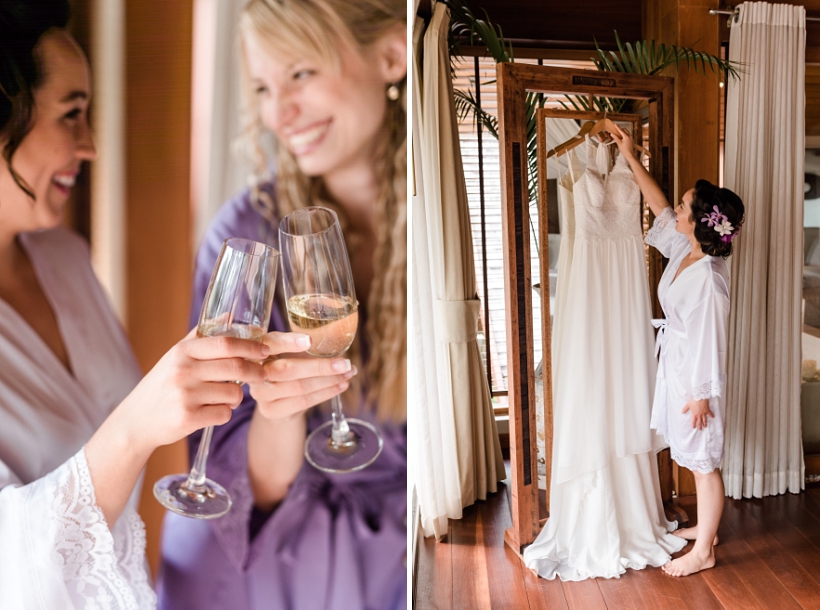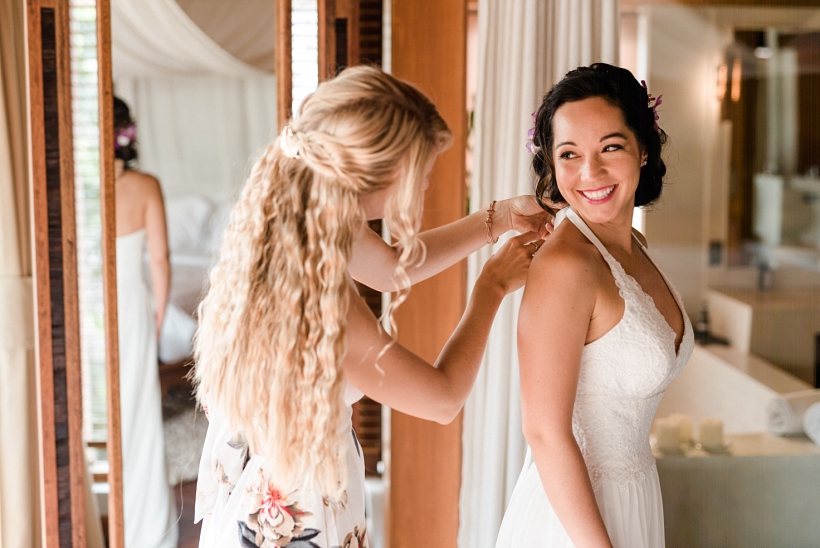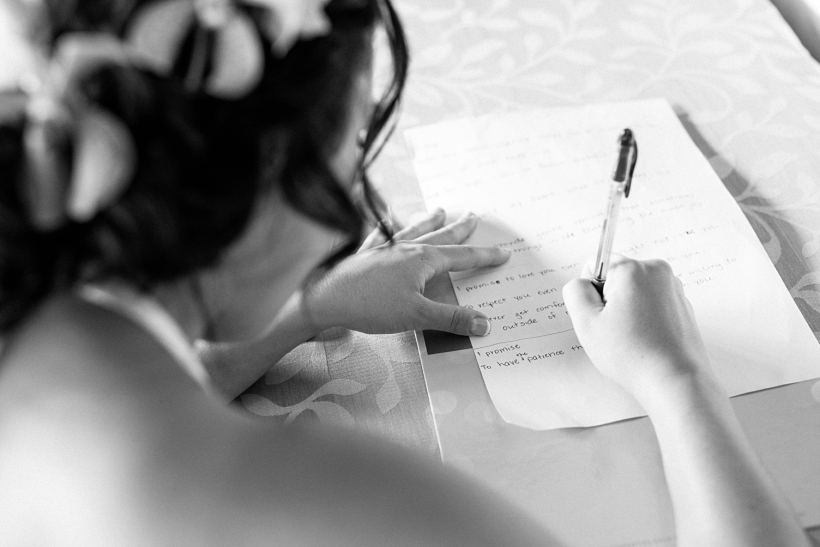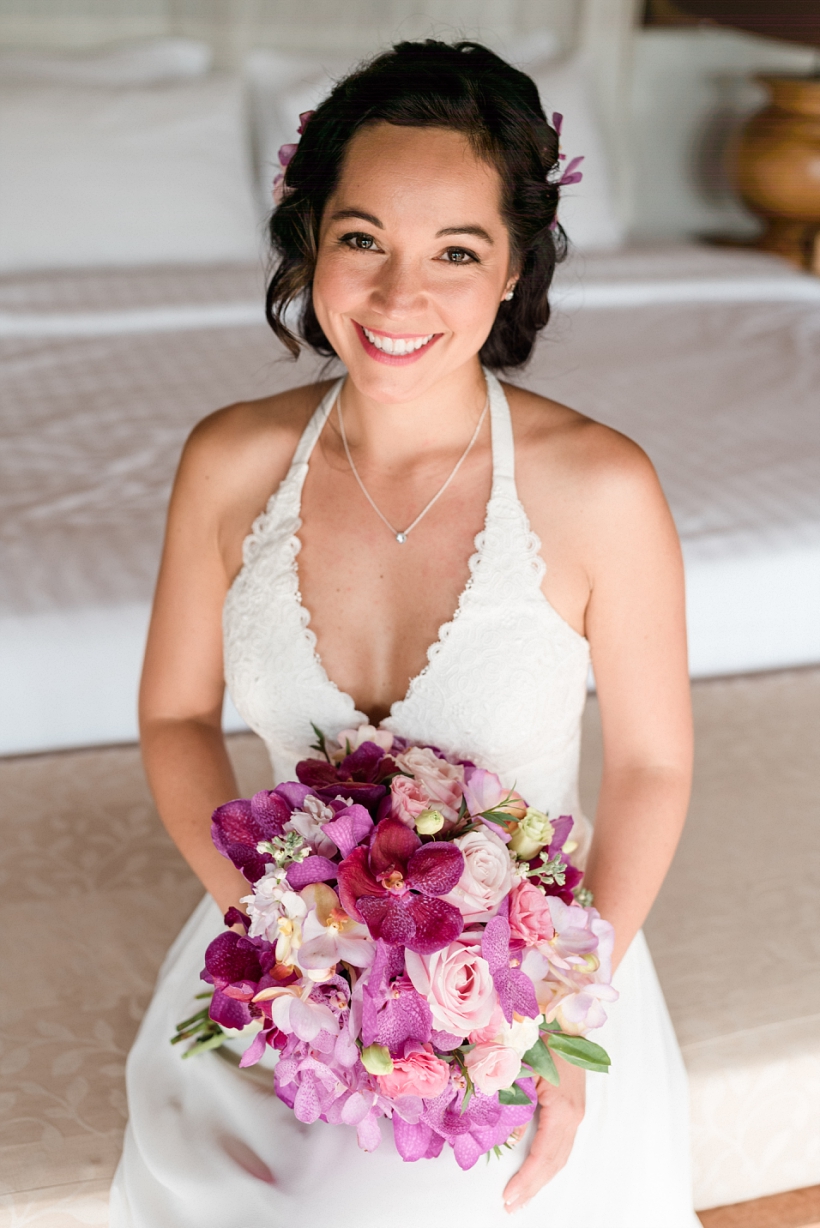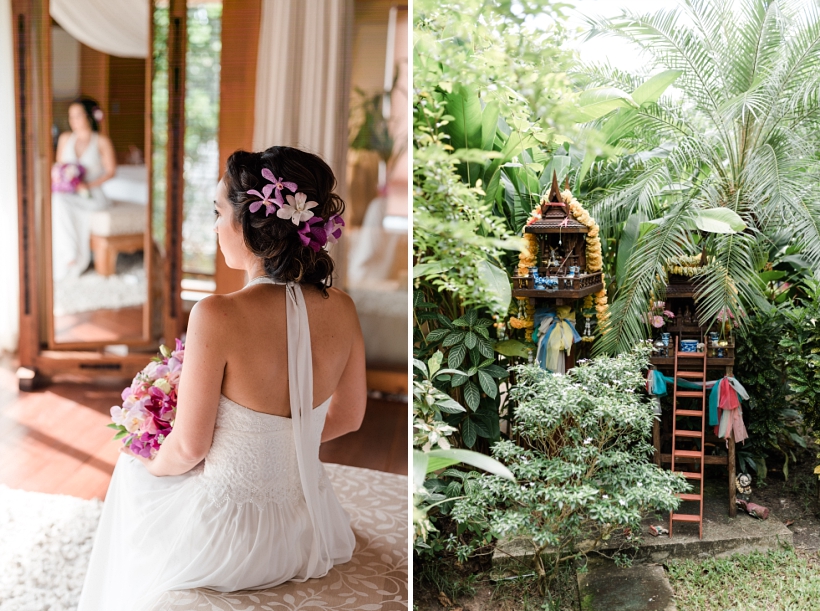 It´s getting exciting! They had their First Look at the pool. Just the two of them and me hiding behind my camera.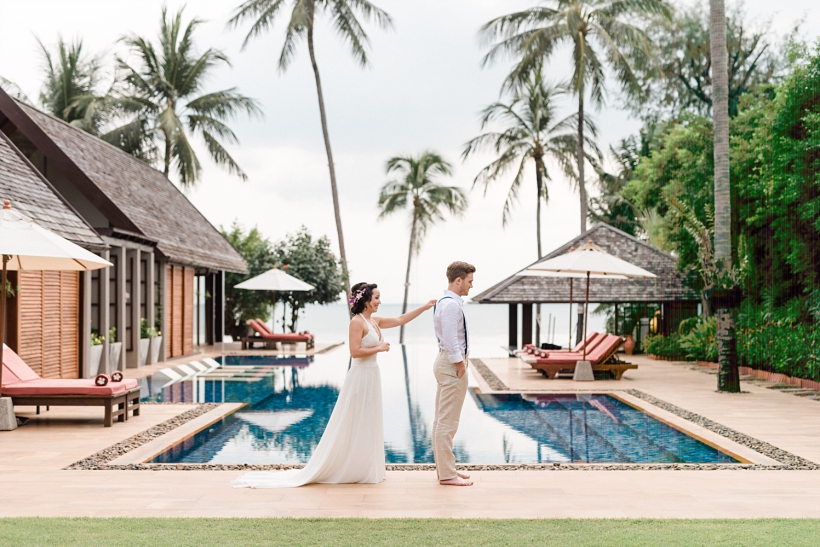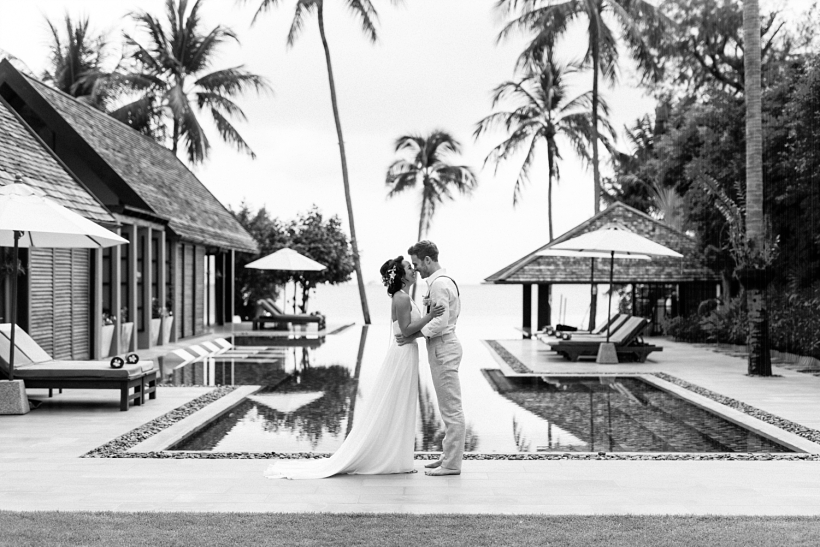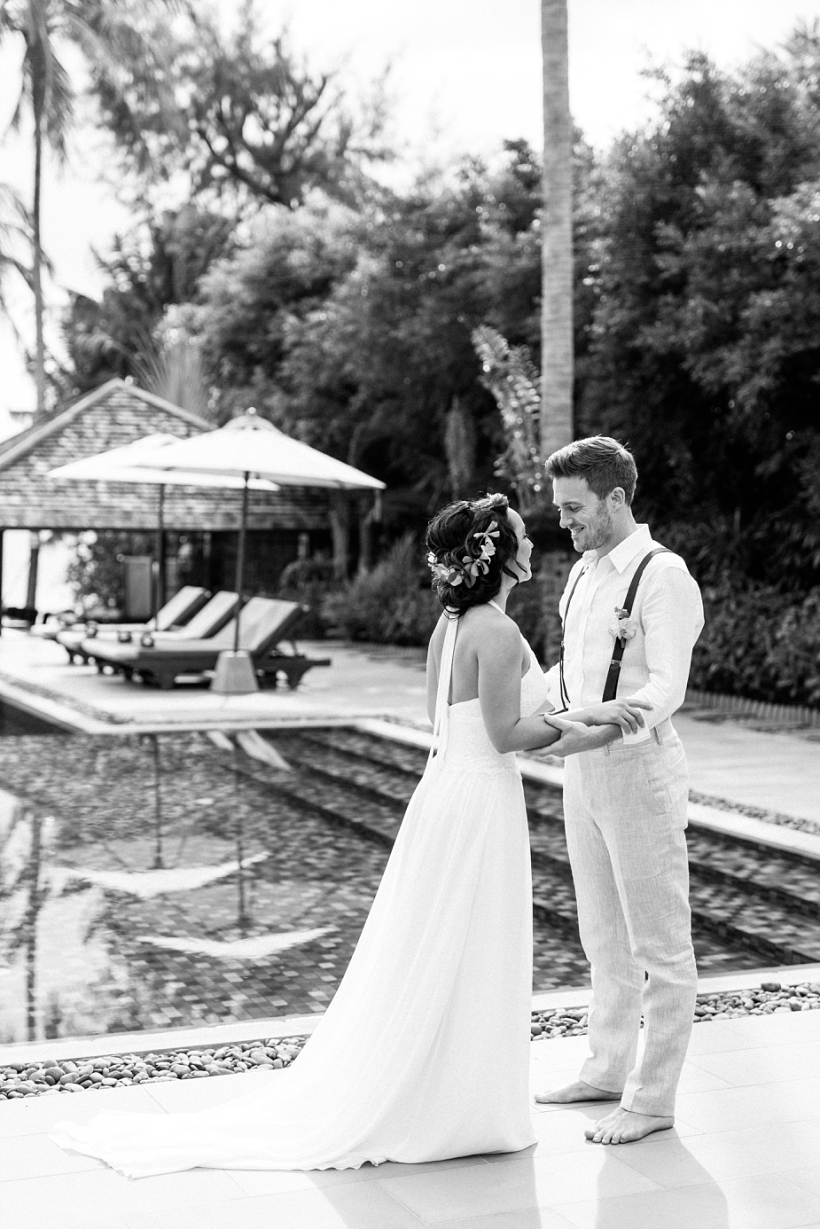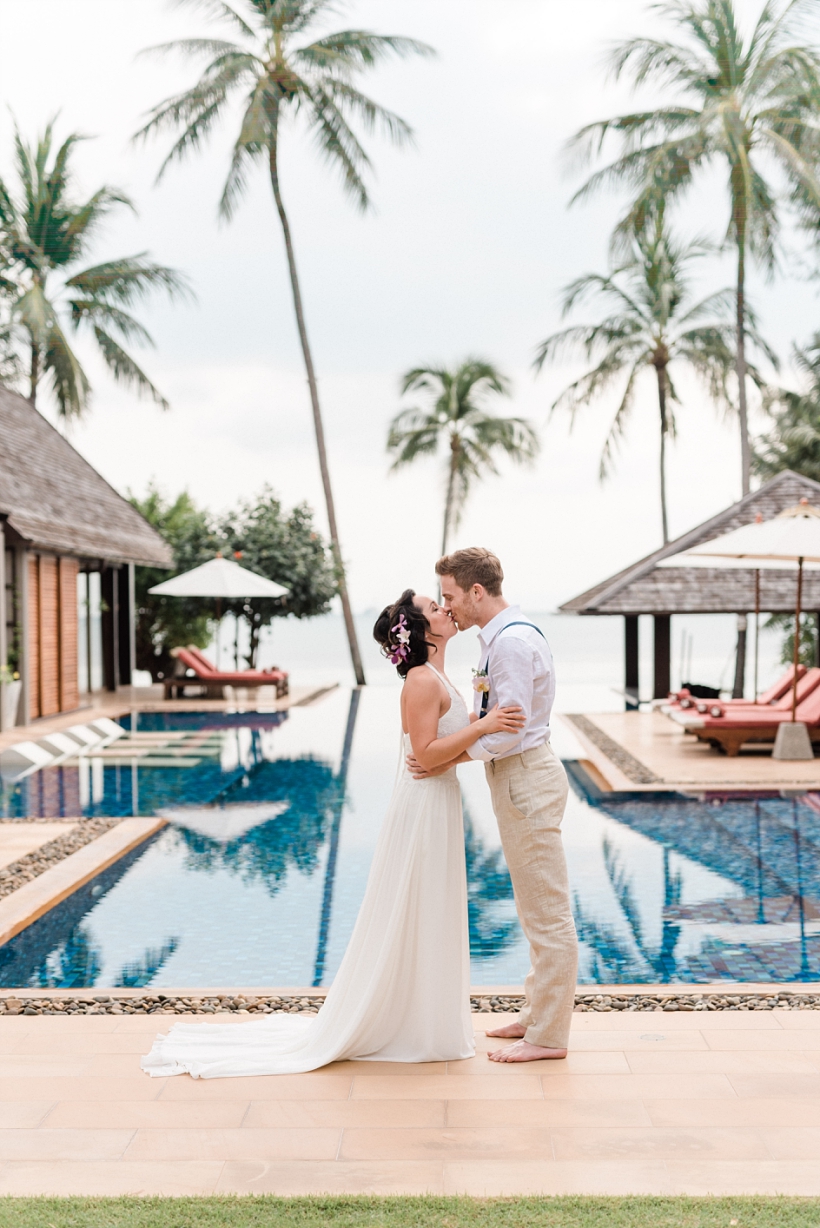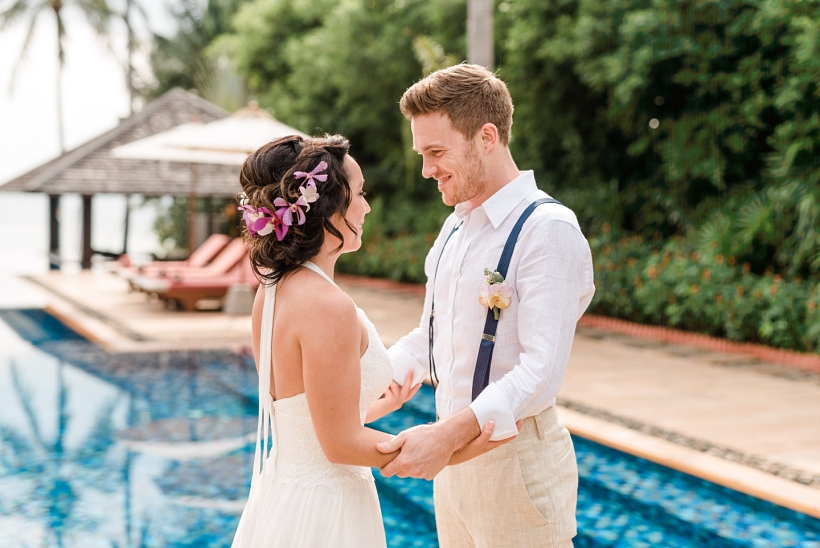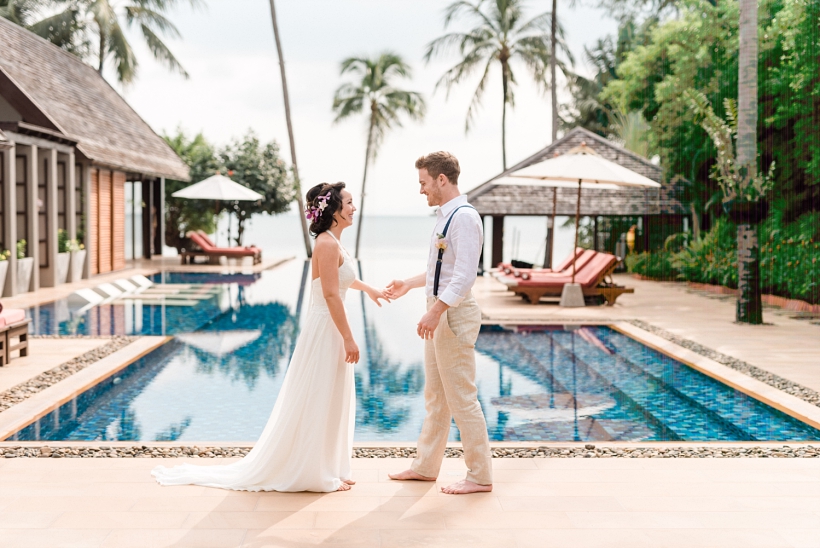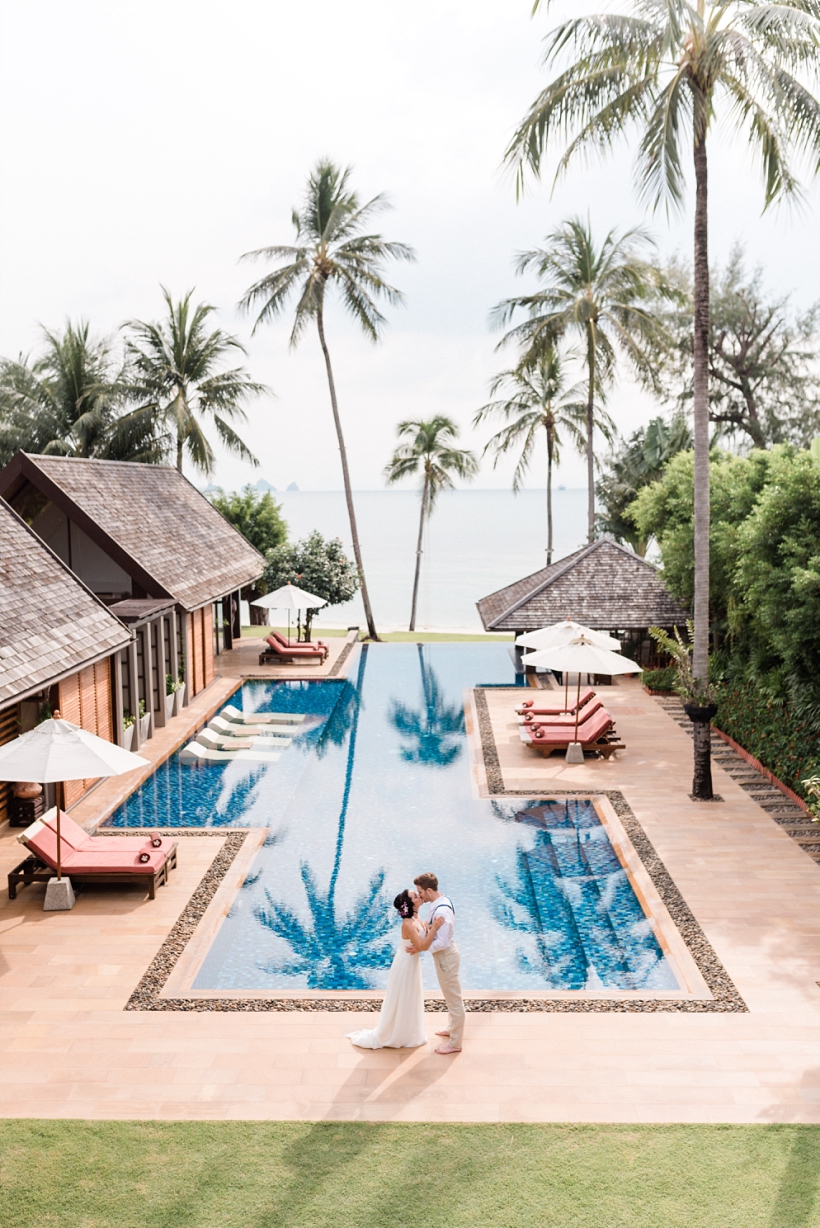 This was the stunning ceremony setup a the beach. Again: Orchids everywhere!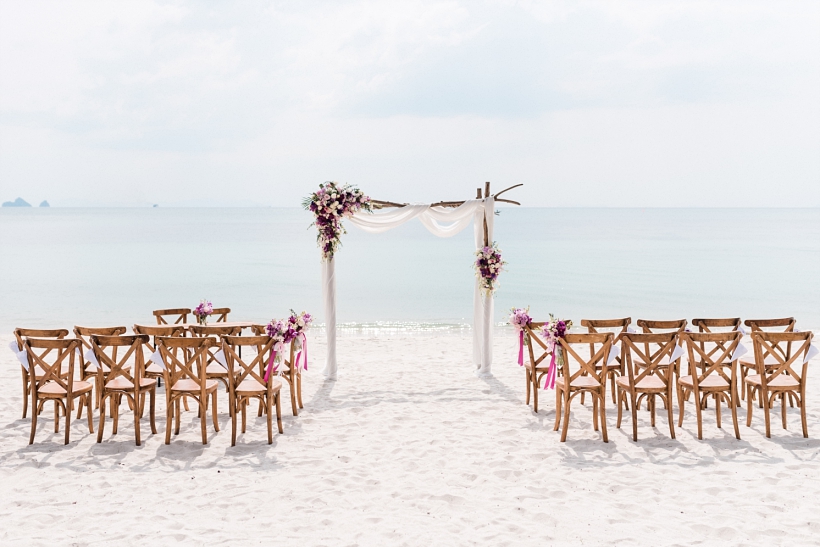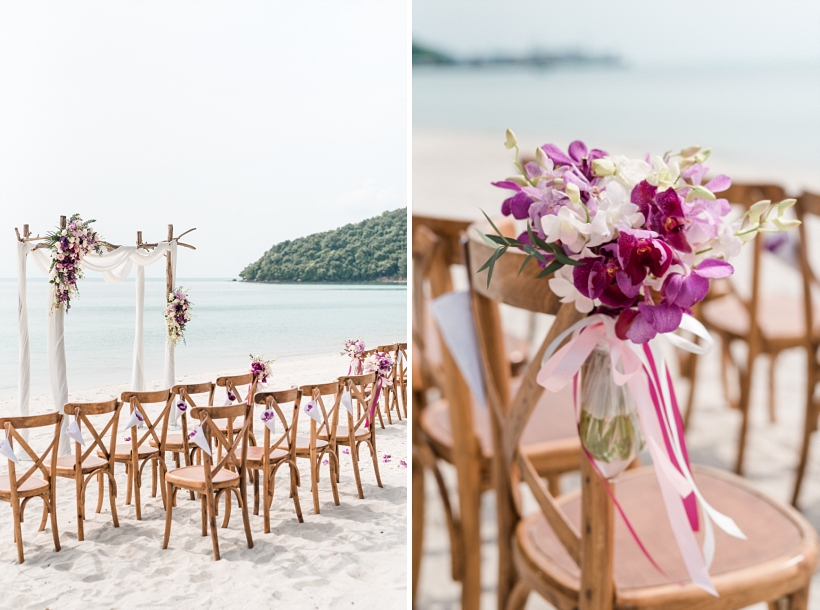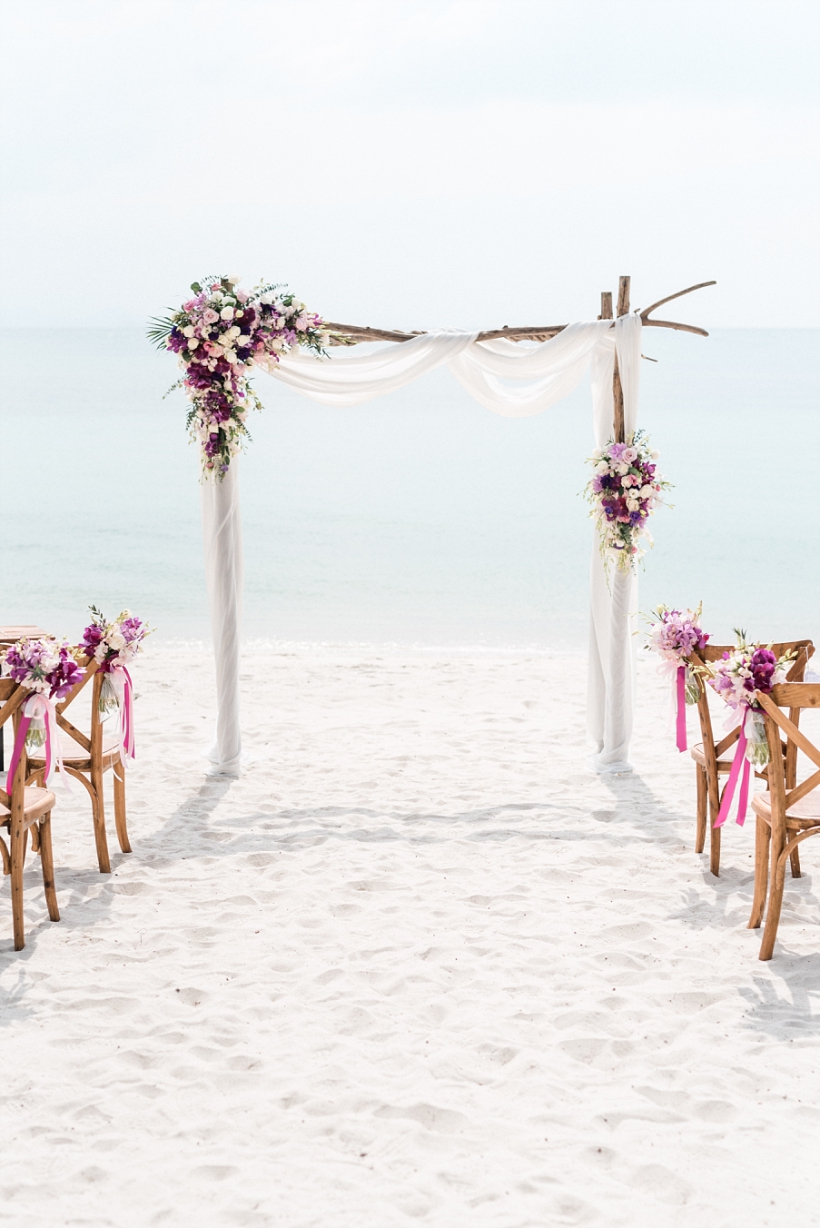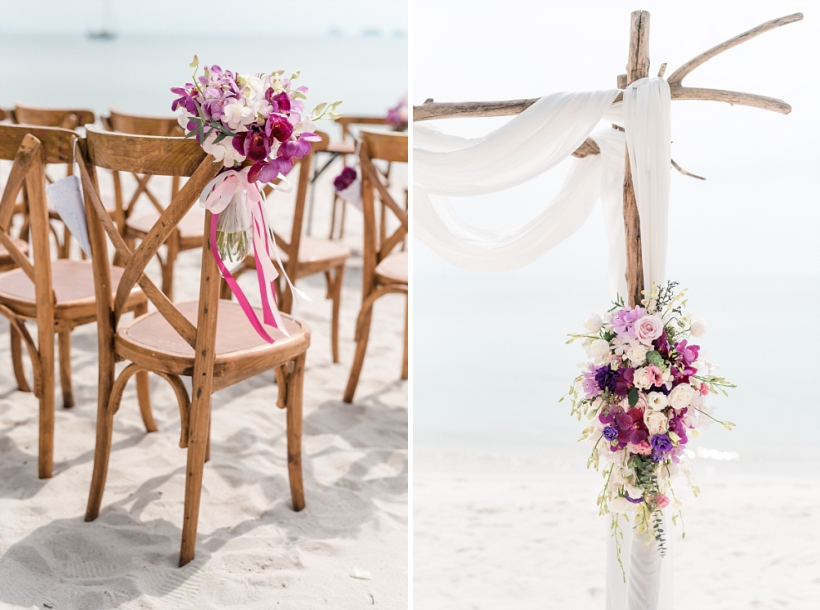 Where the dinner was supposed to take place, but there where other plans for us…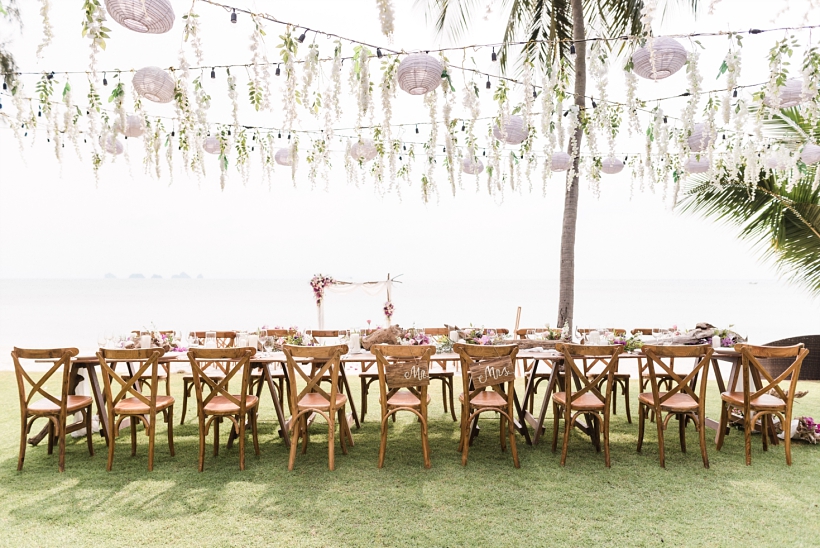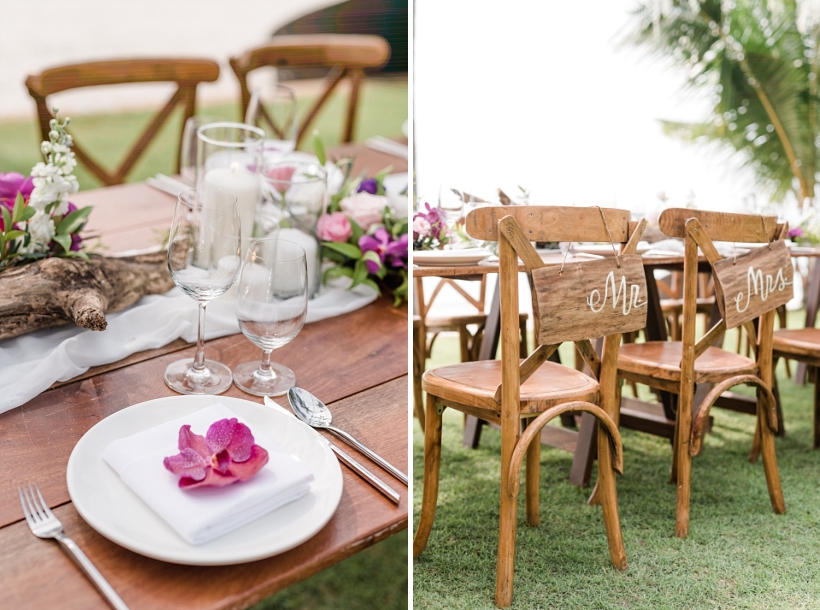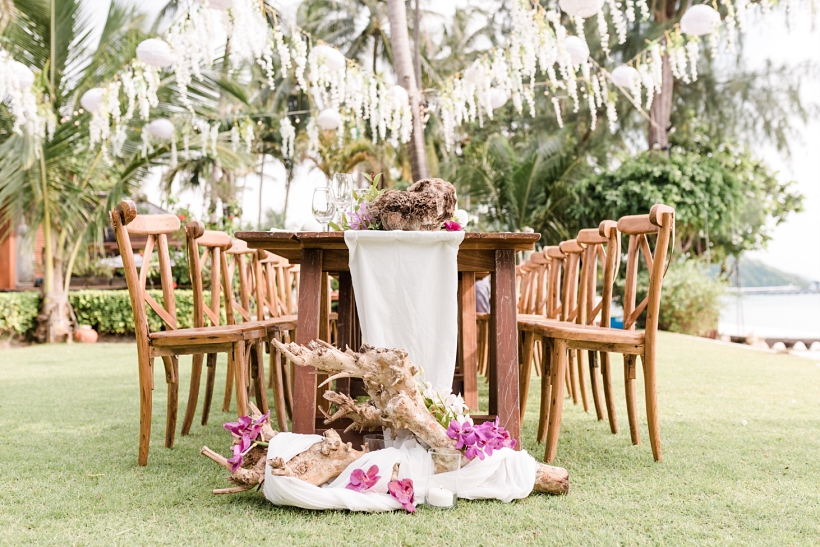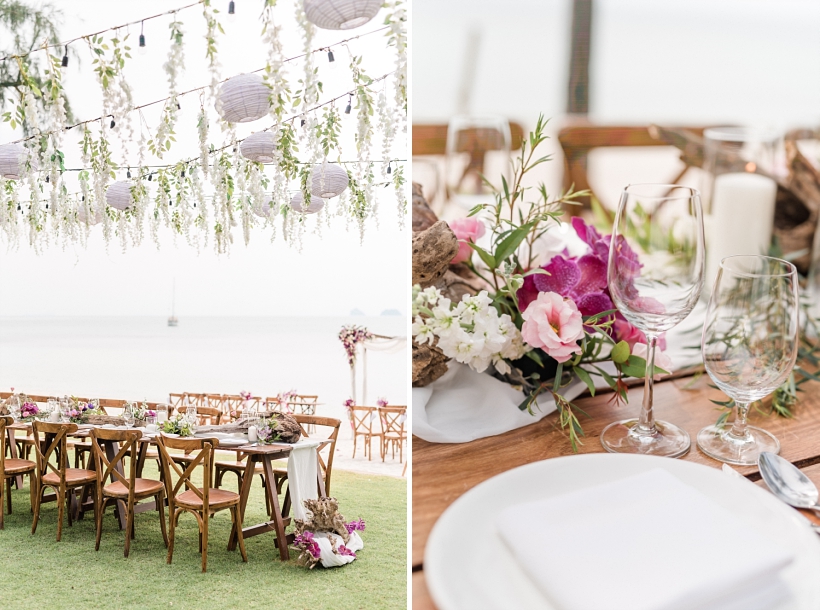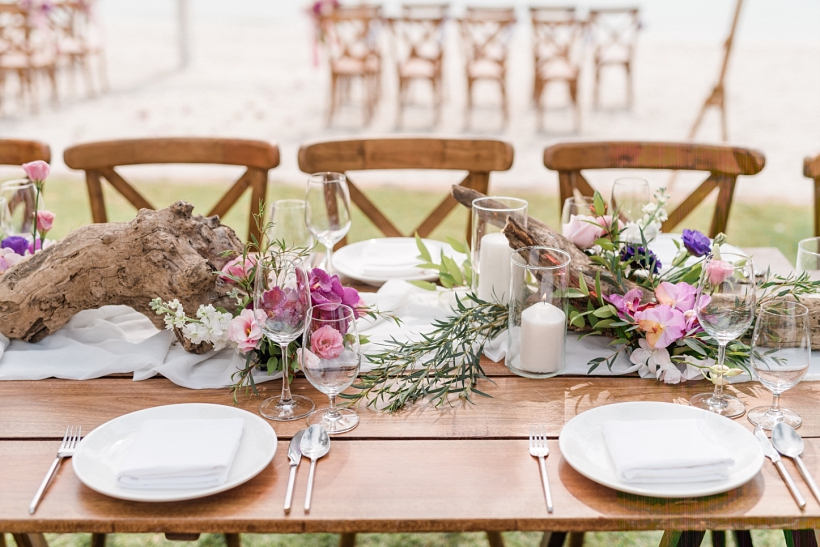 Finally the ceremony started.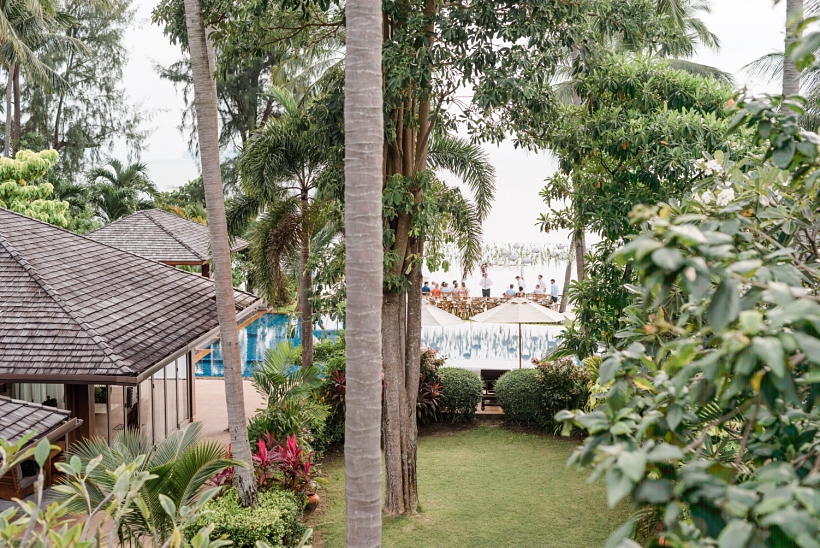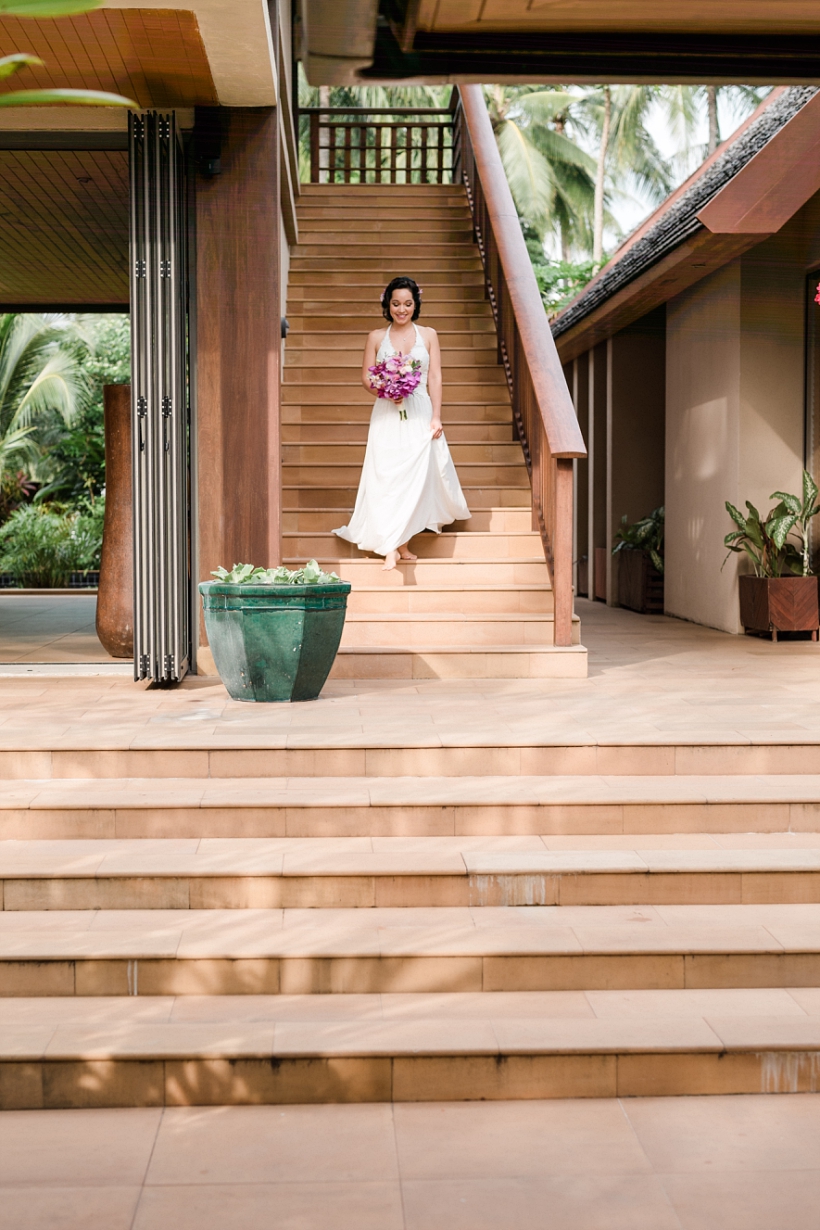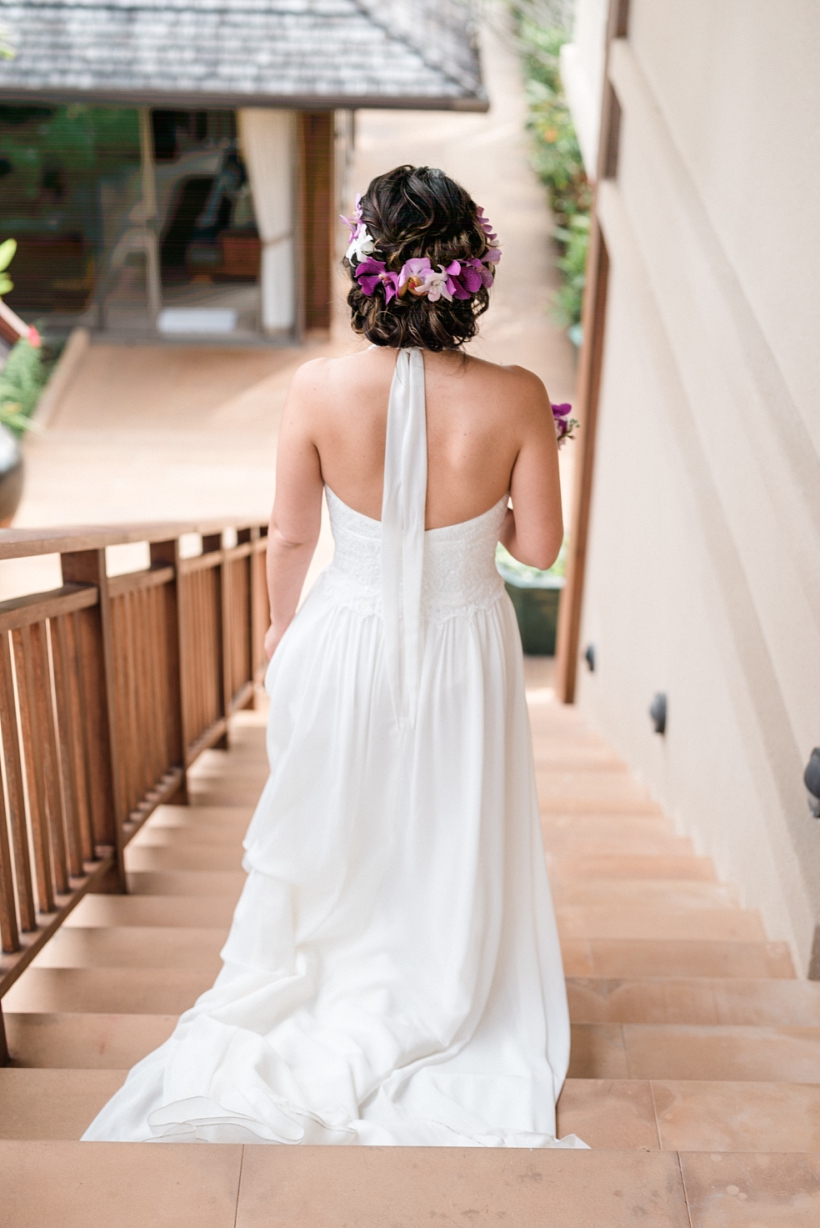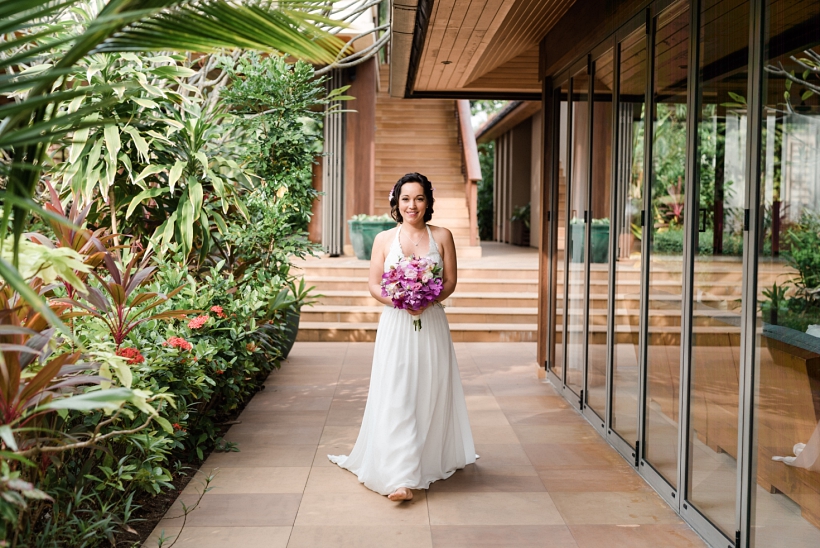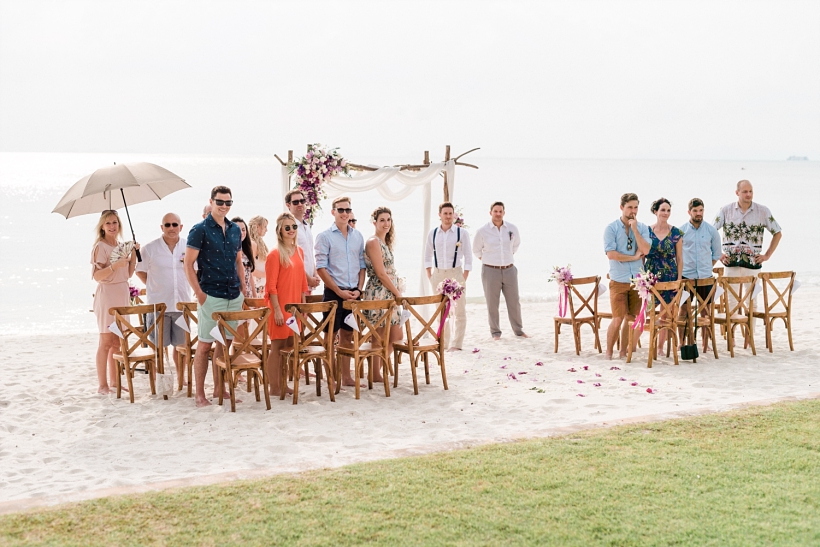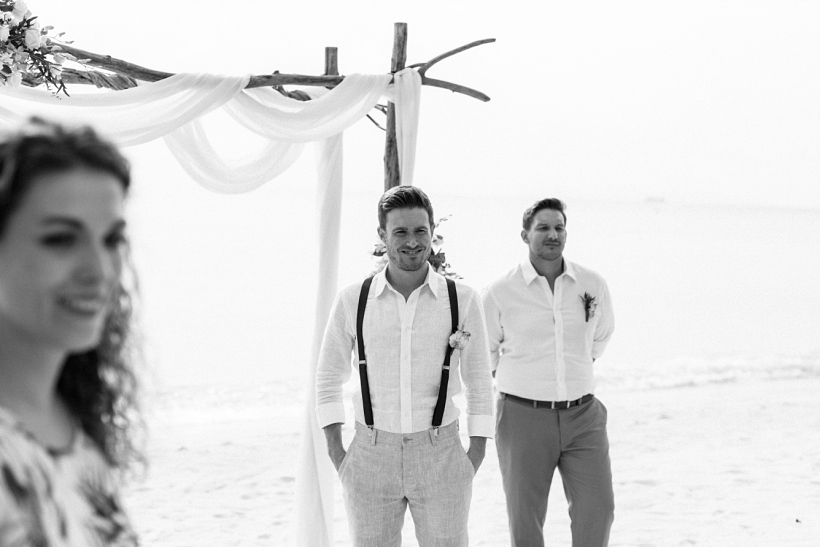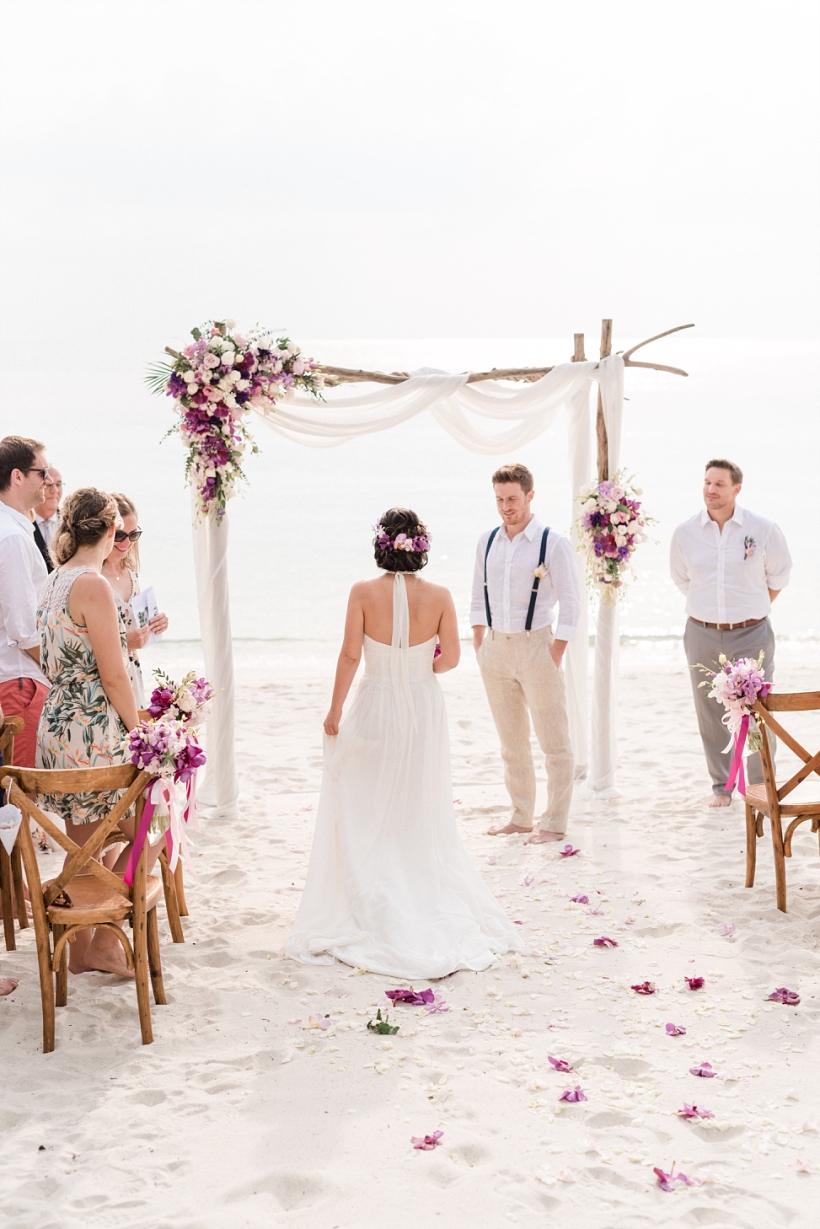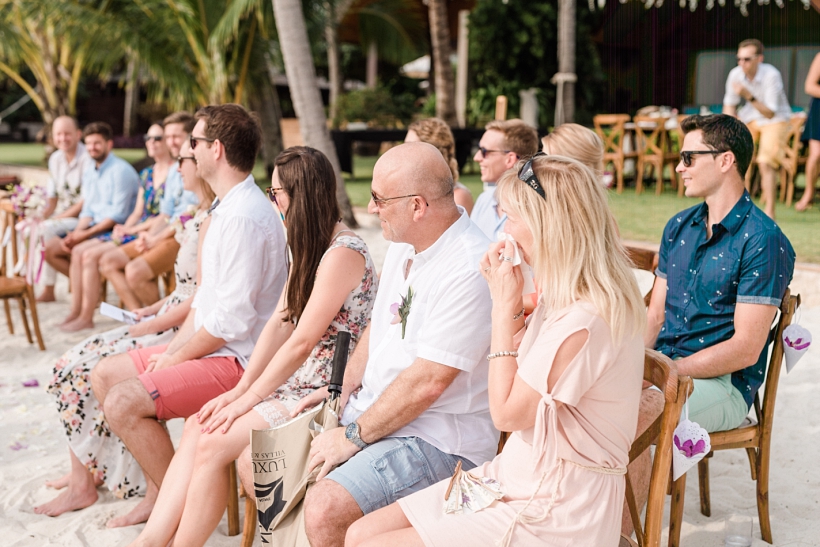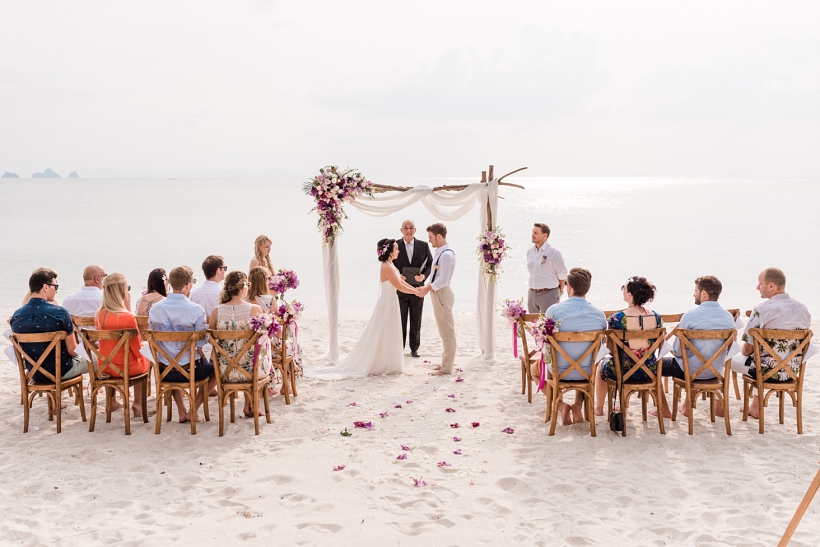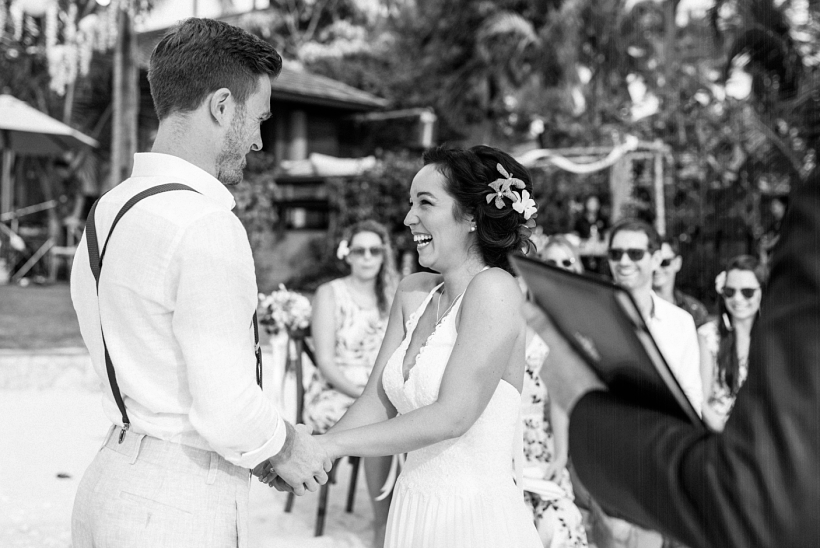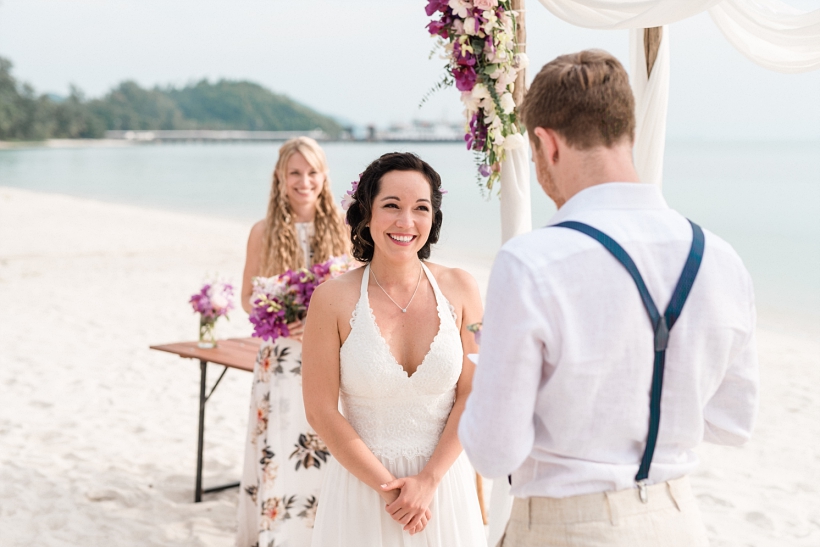 I think you can tell from this photo that Micha´s speech was not only romantic but also very funny 🙂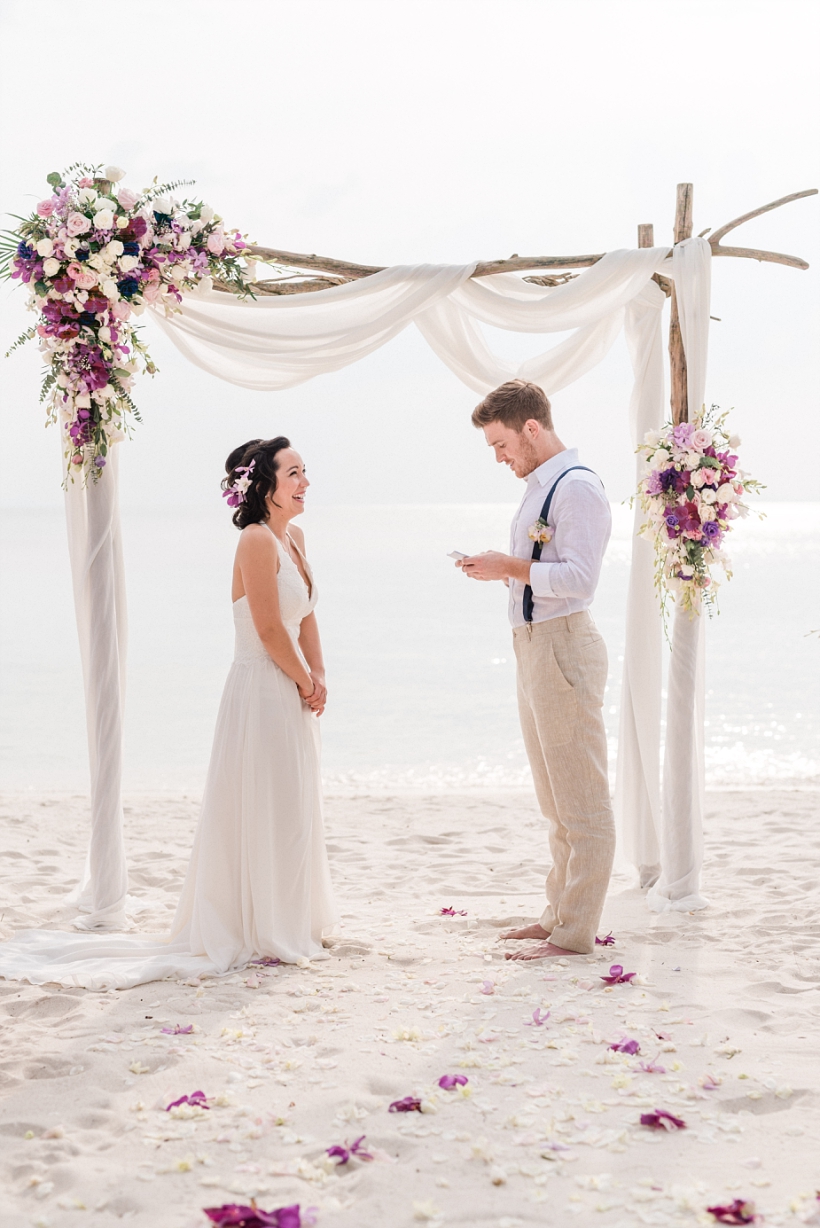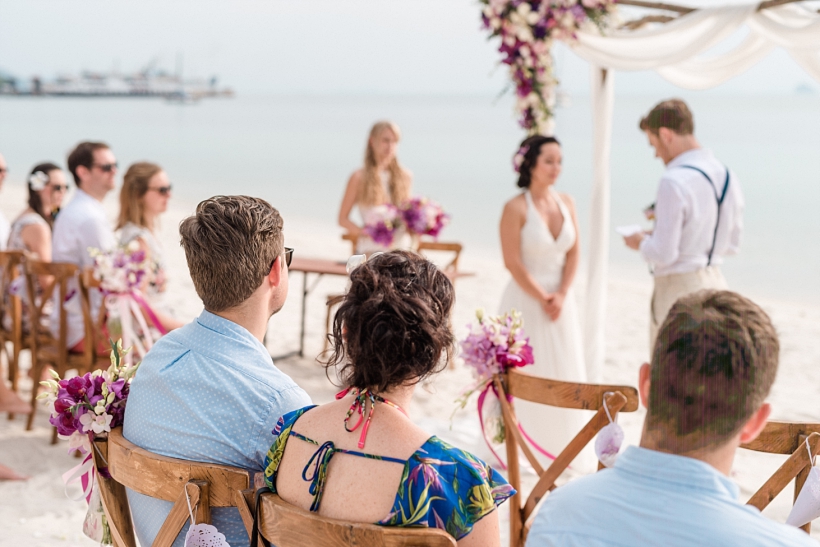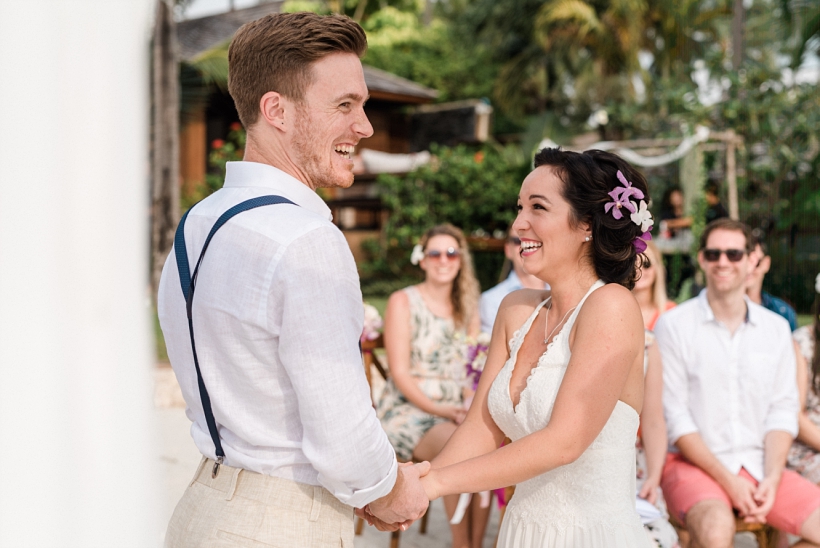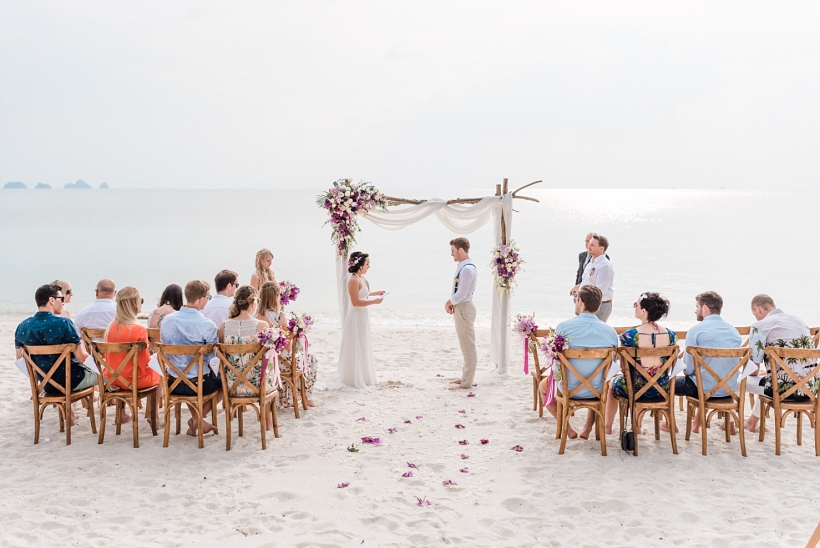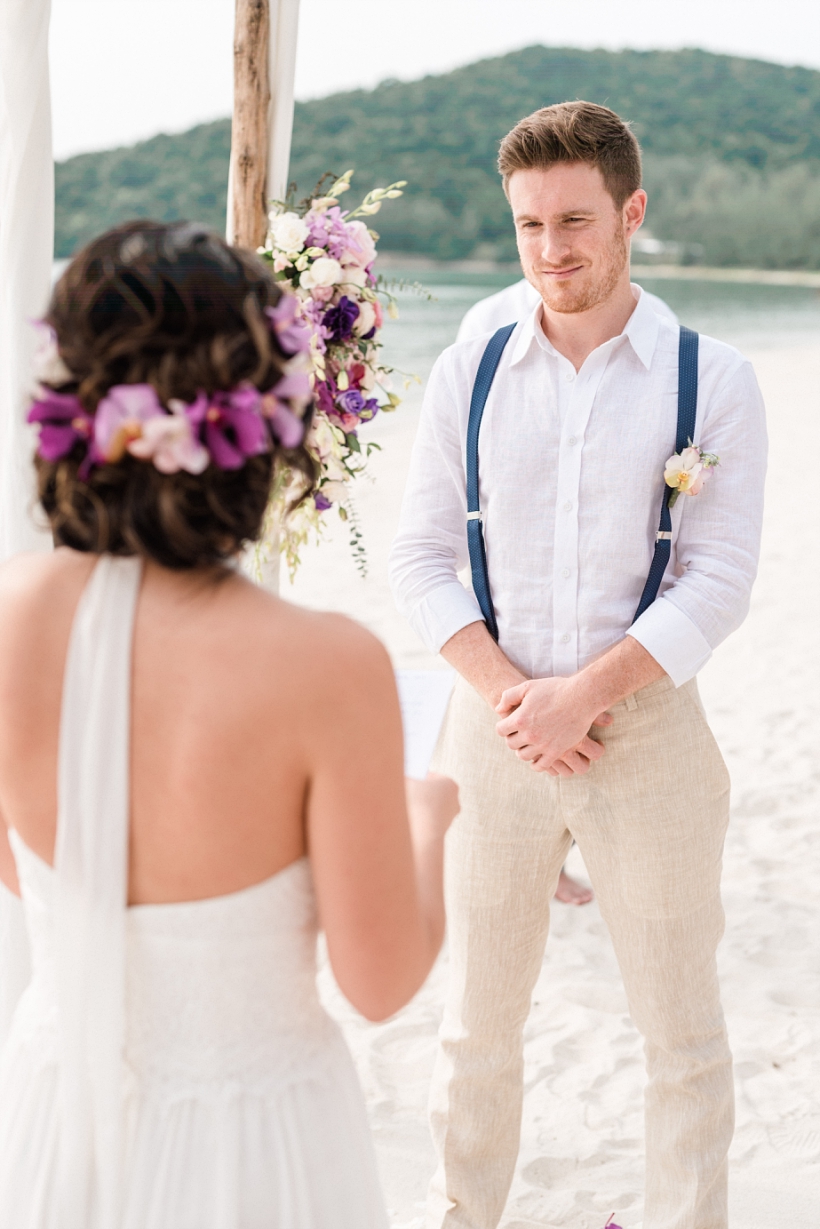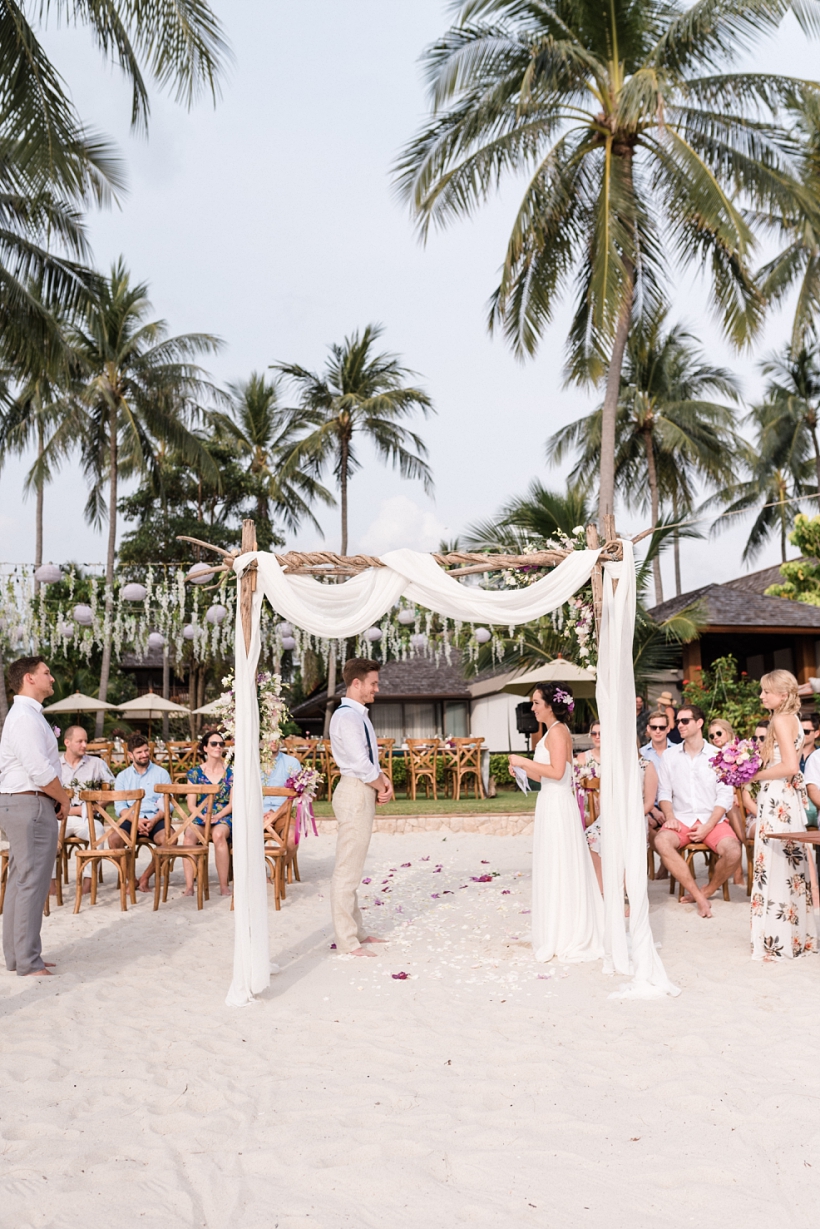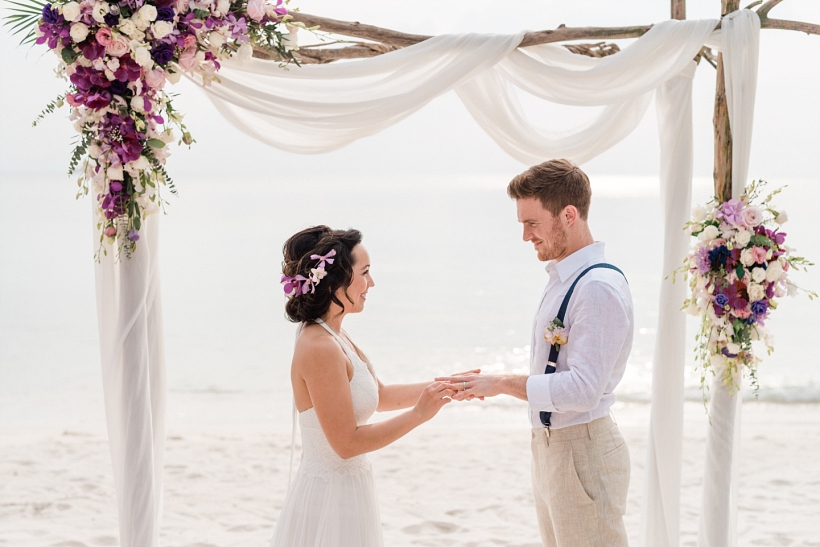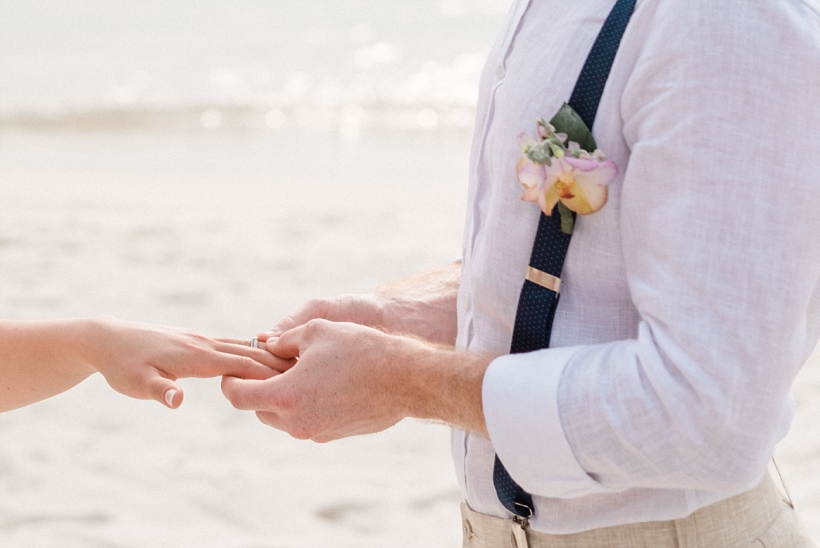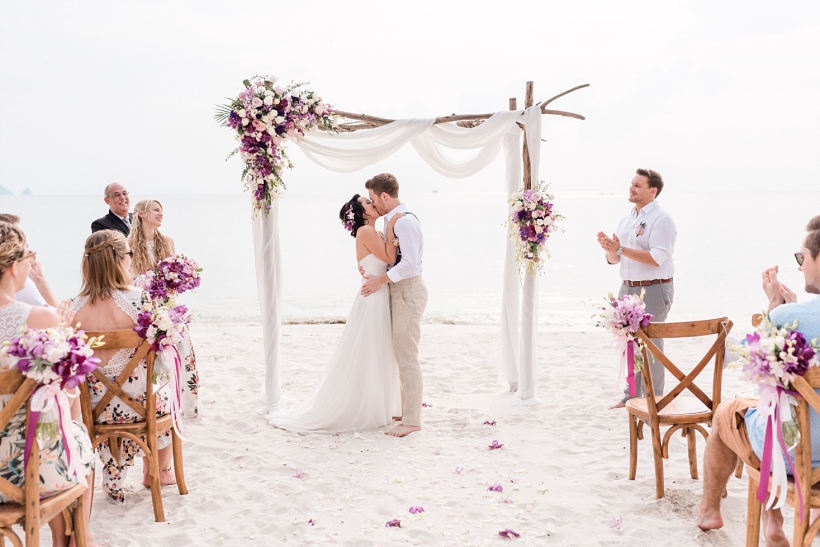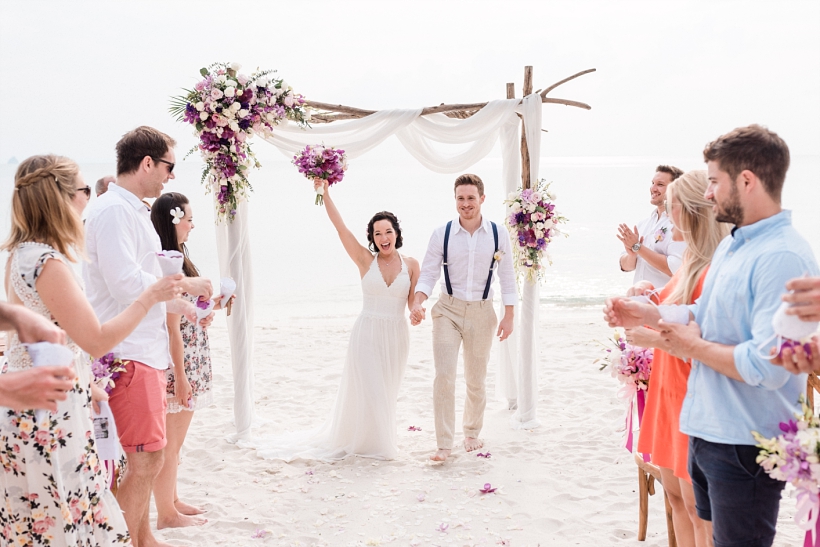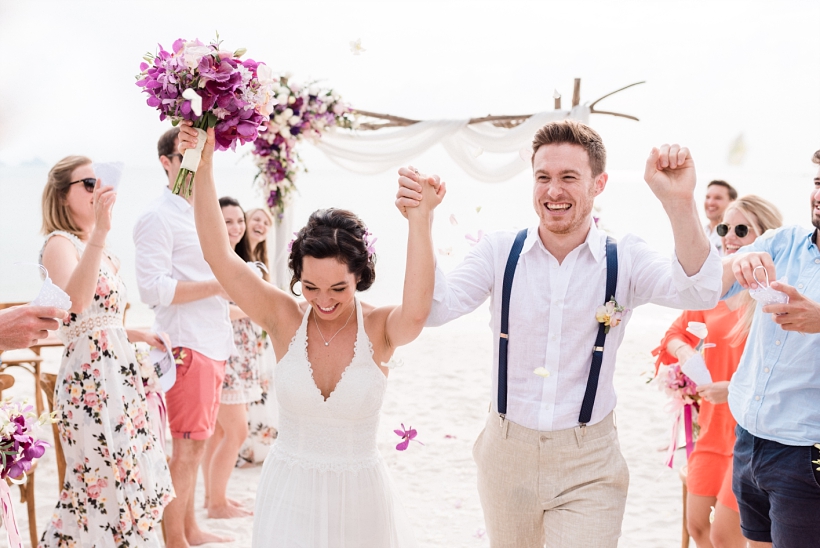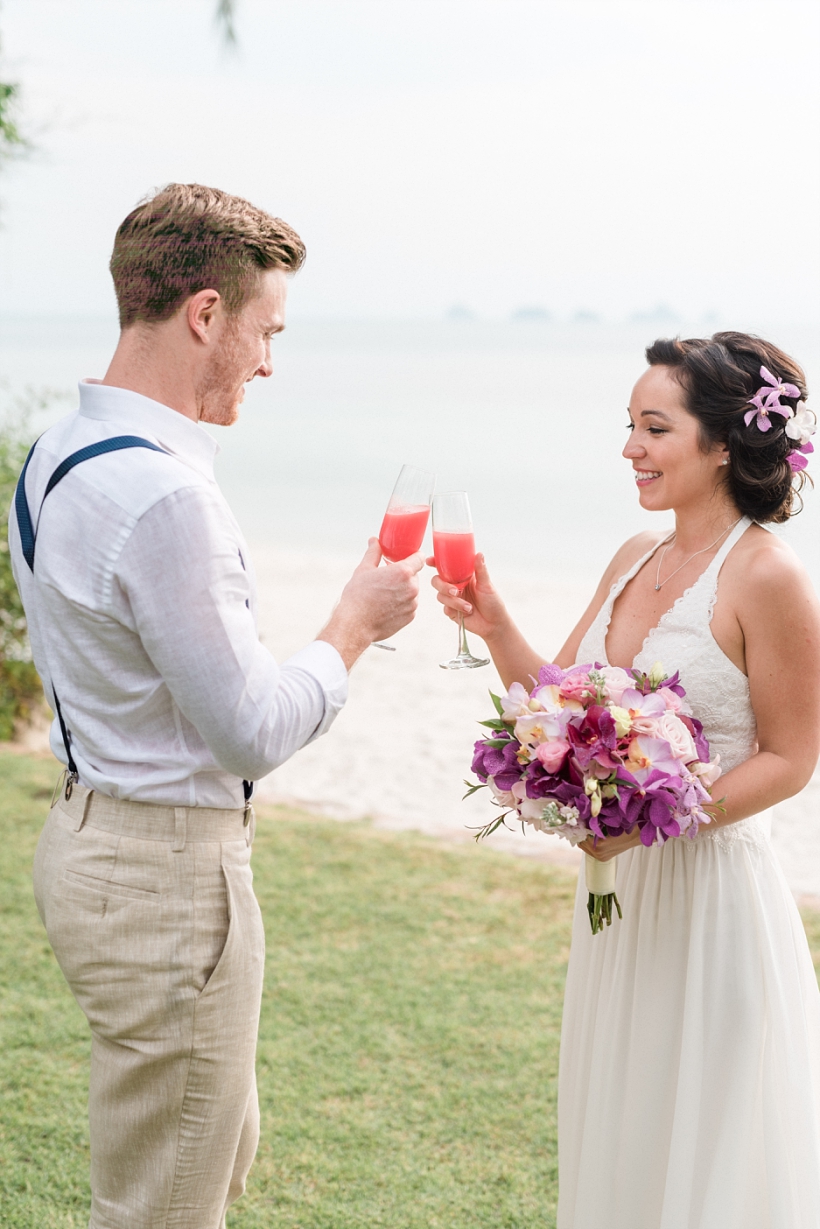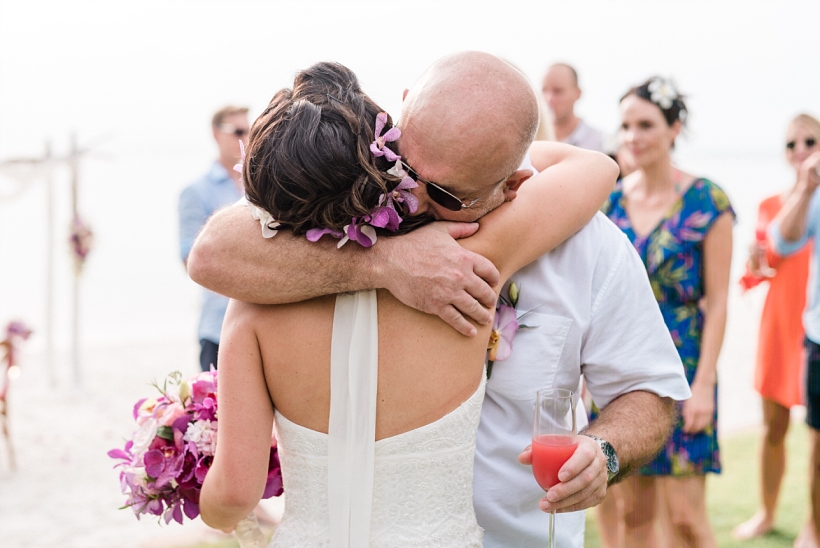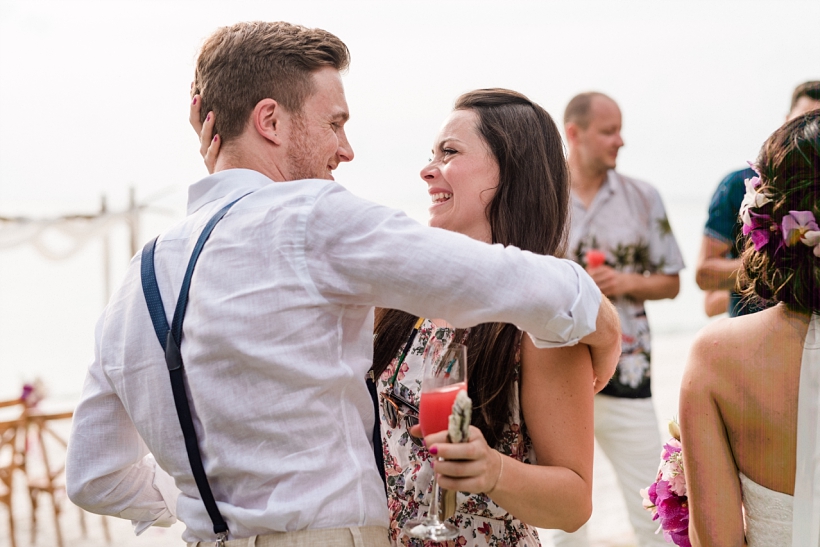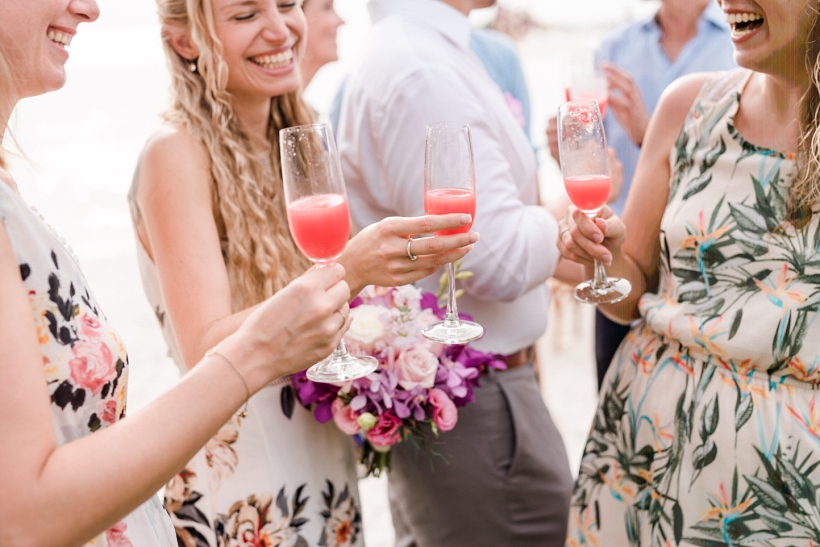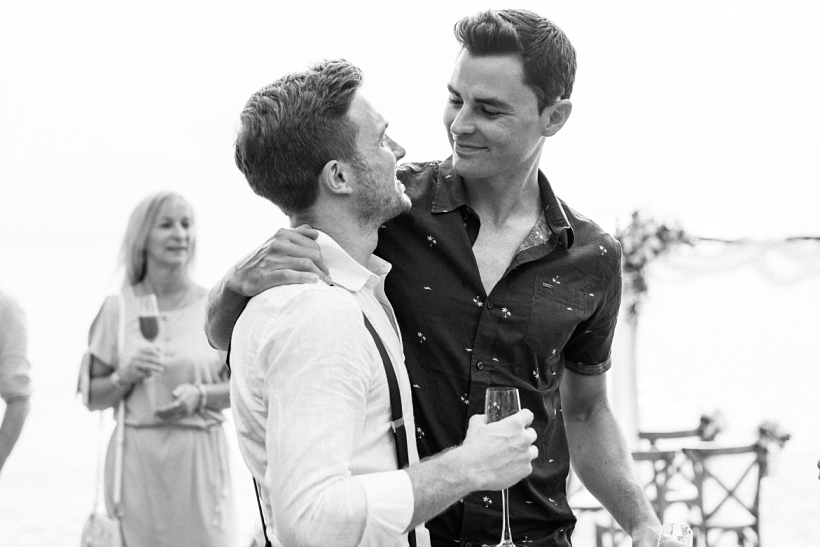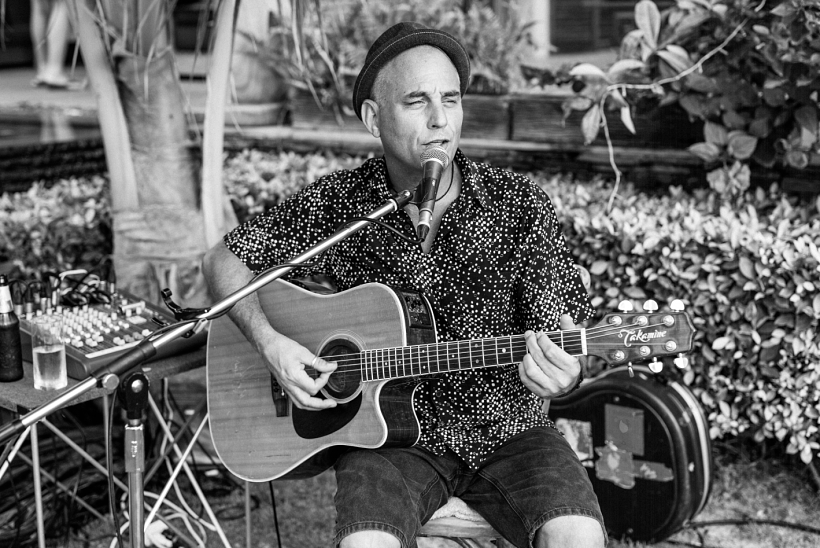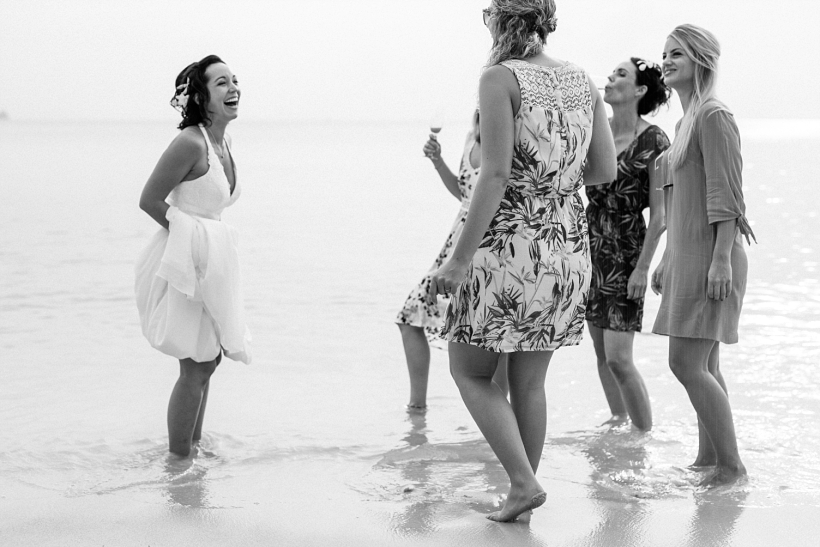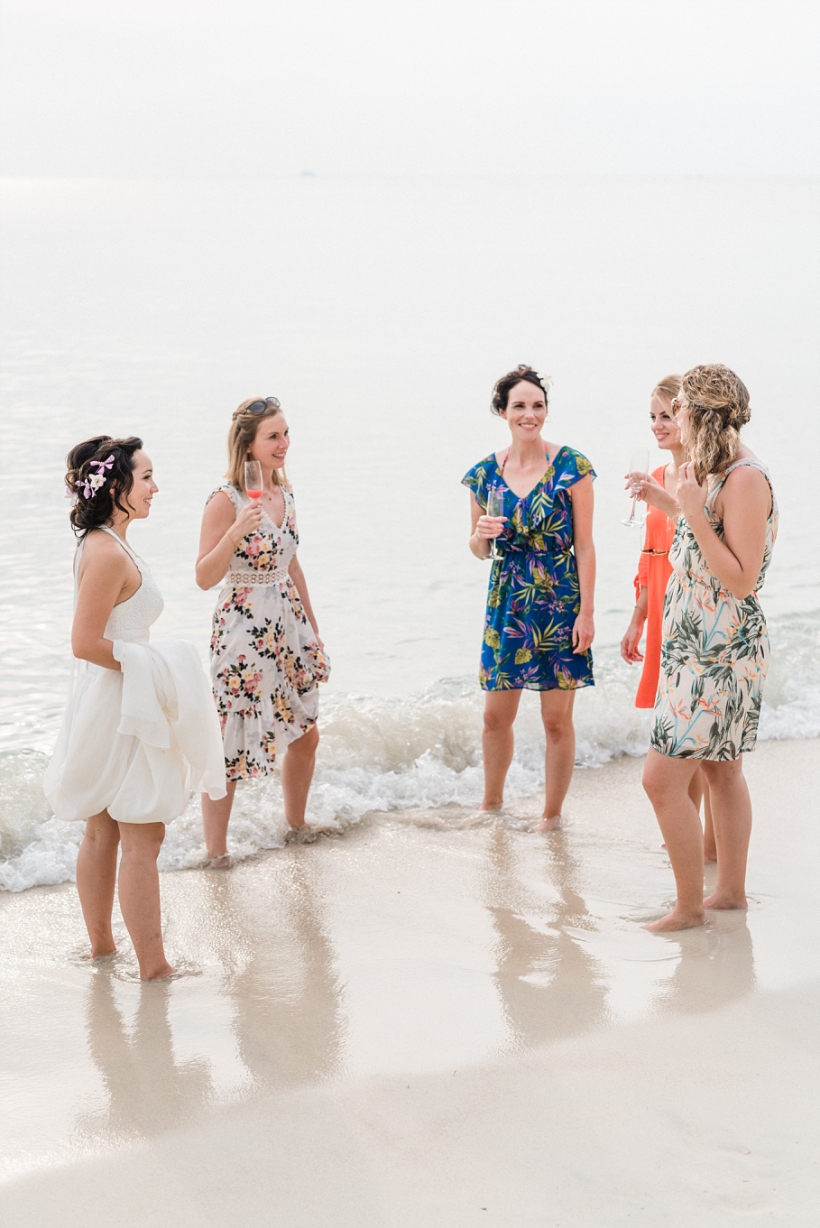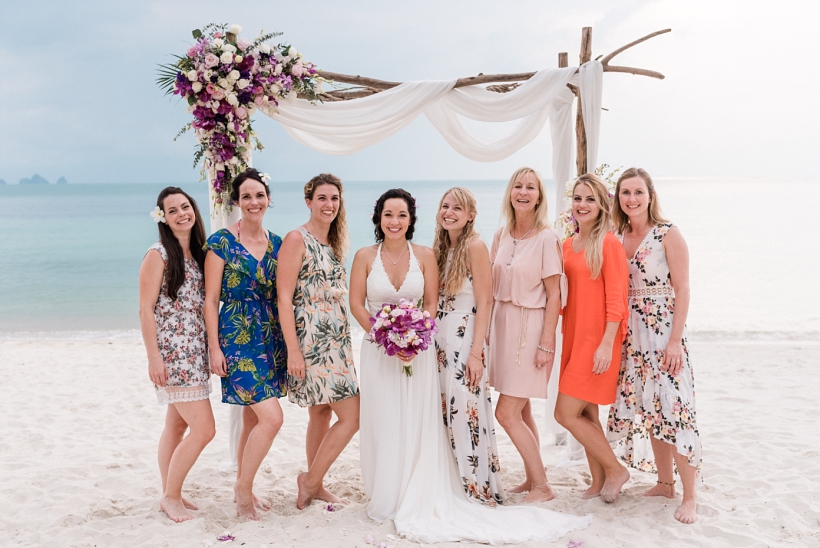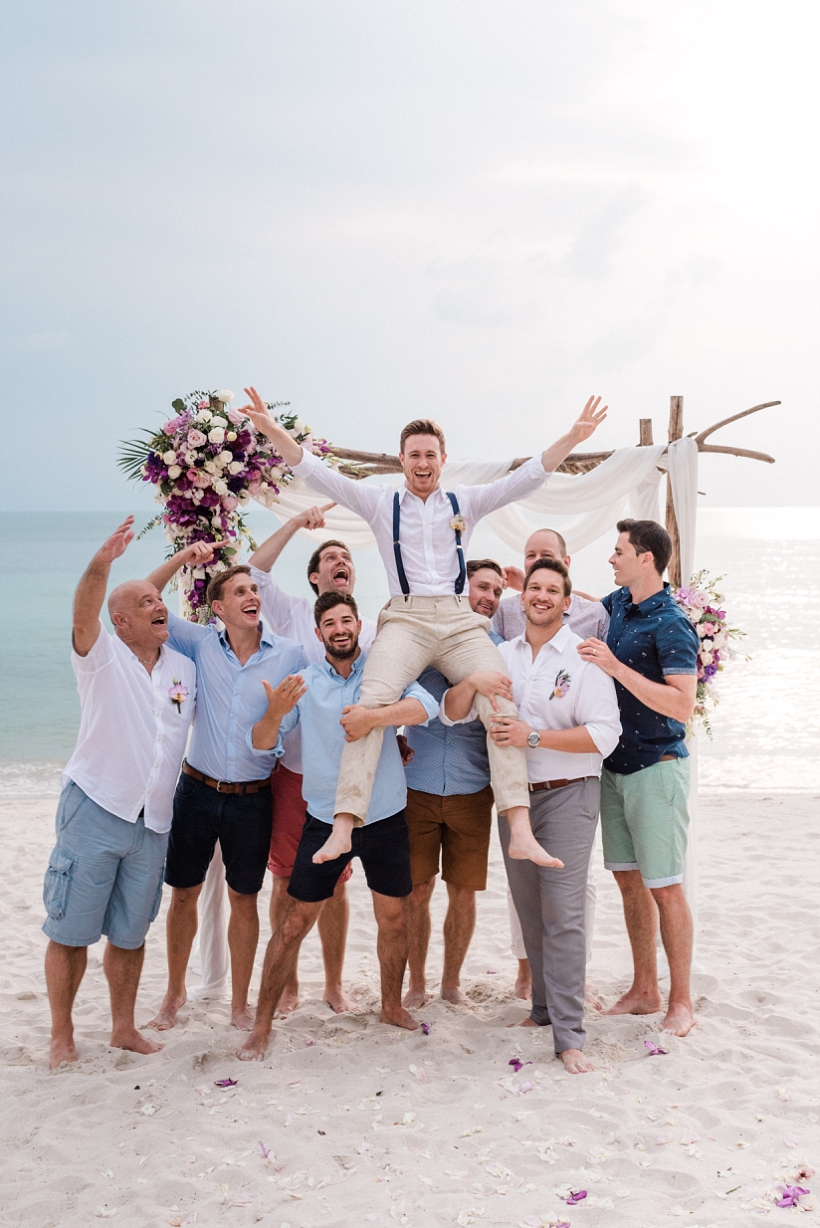 The newlyweds!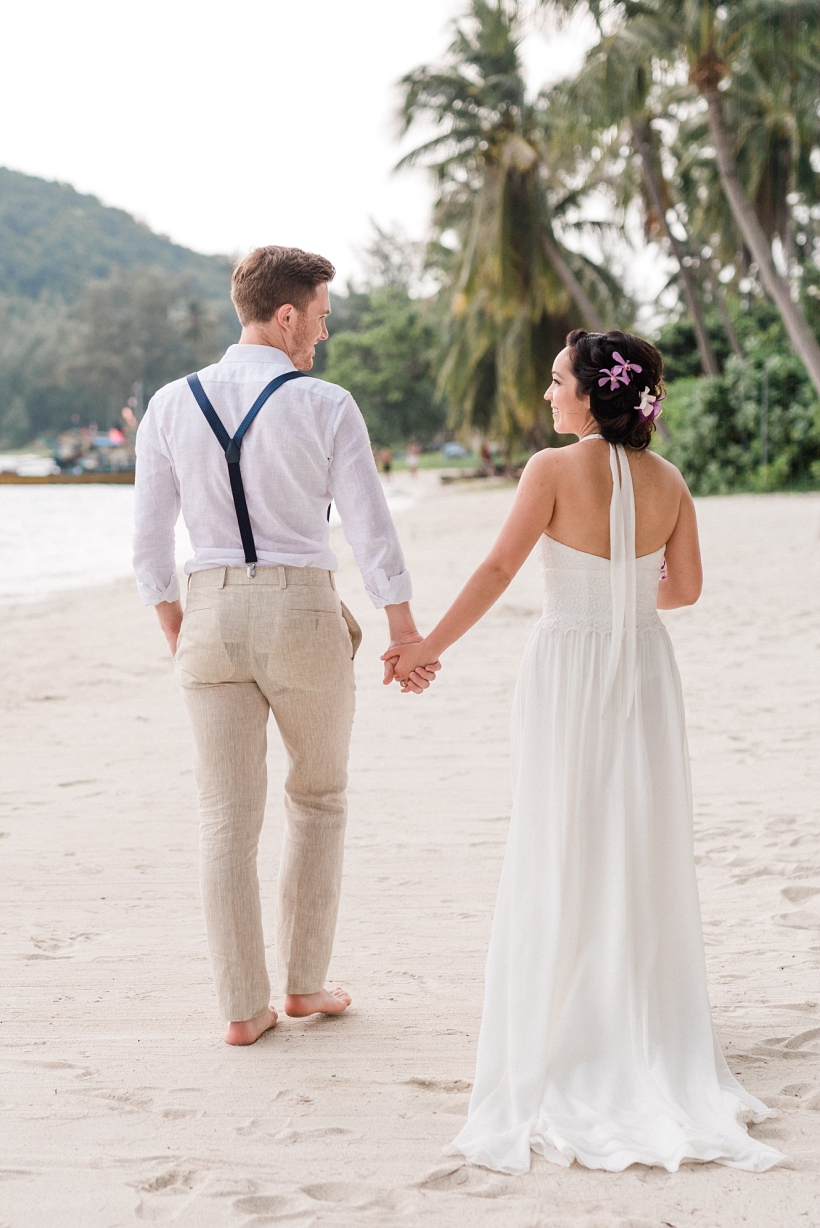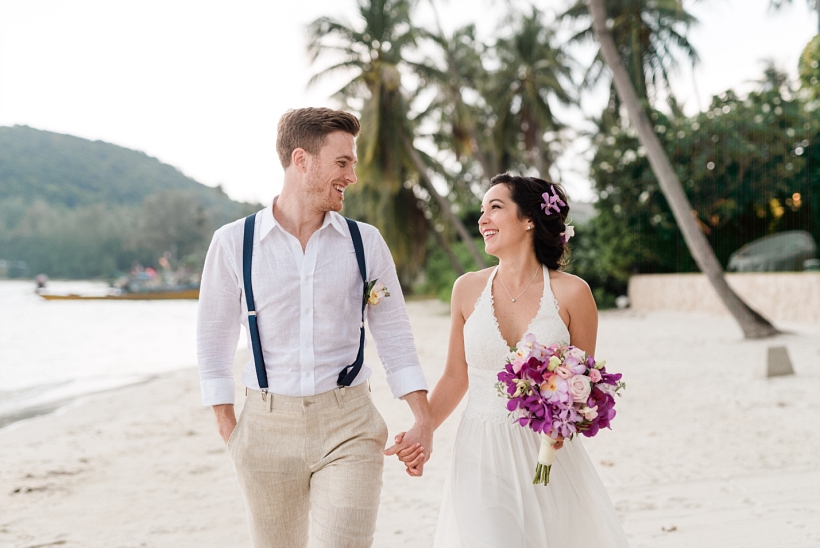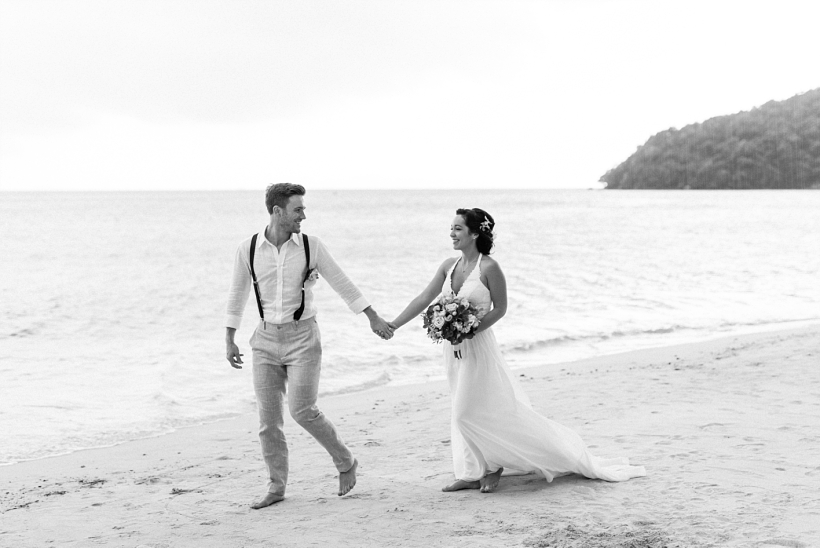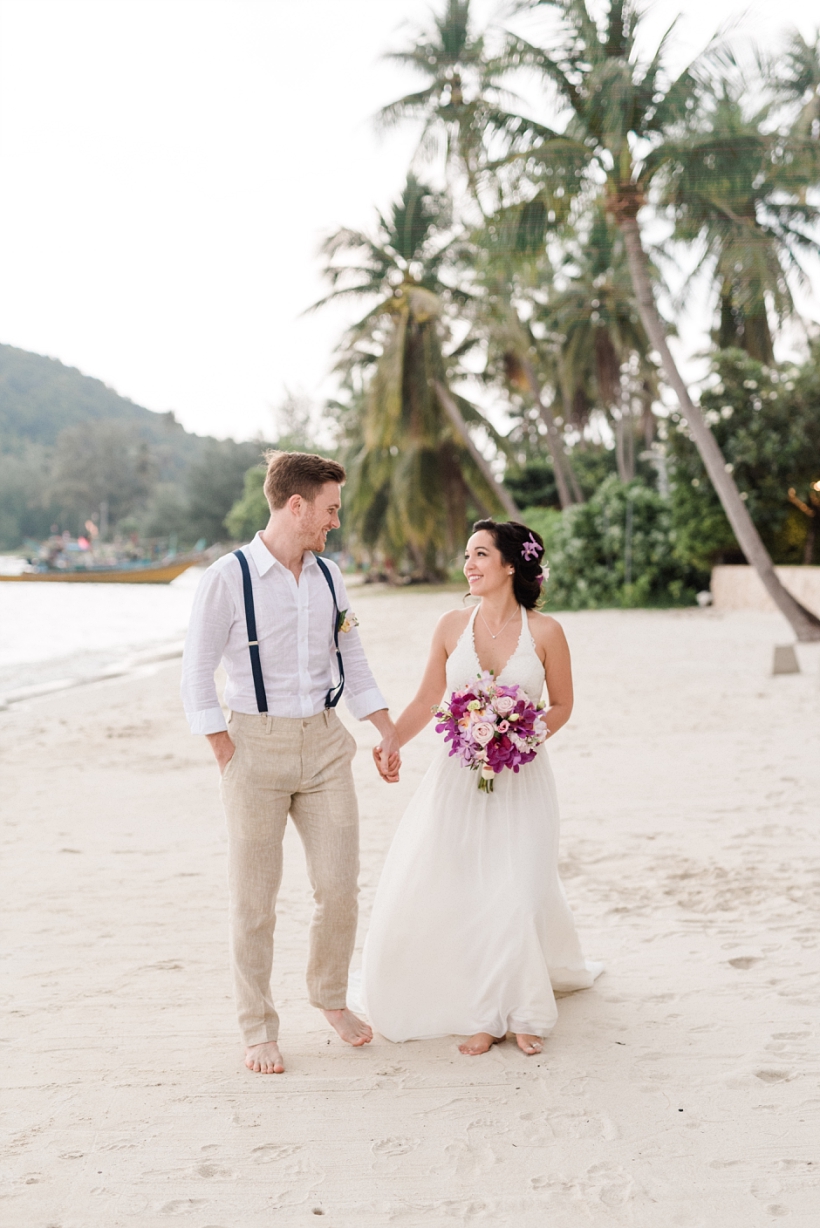 That´s it – only five minutes phototime for us before the monsoon ended it. But the rain didn´t stop the good mood.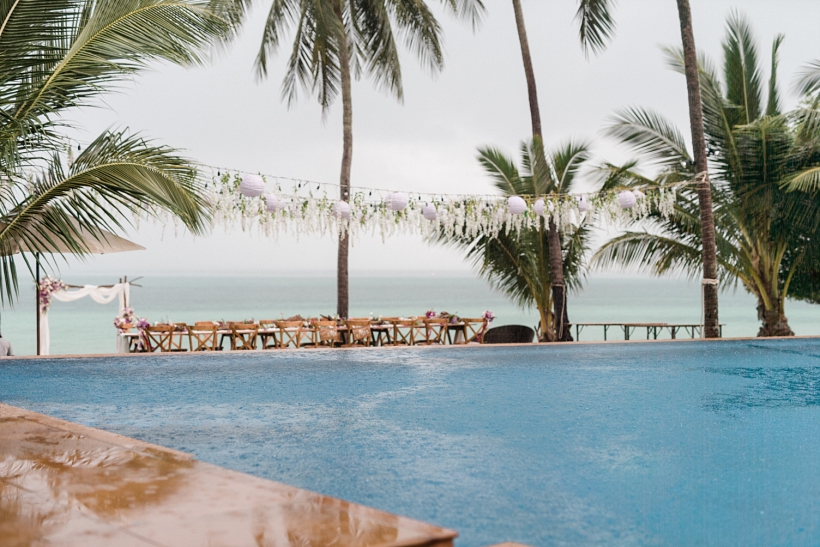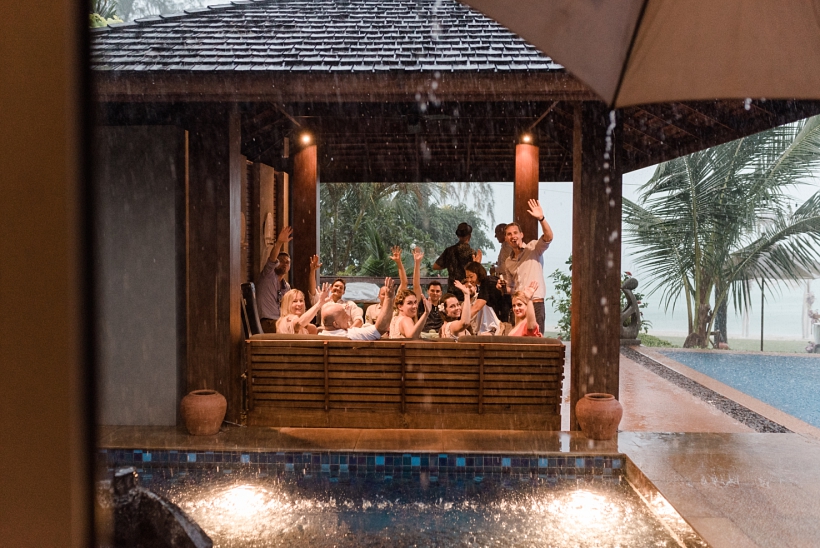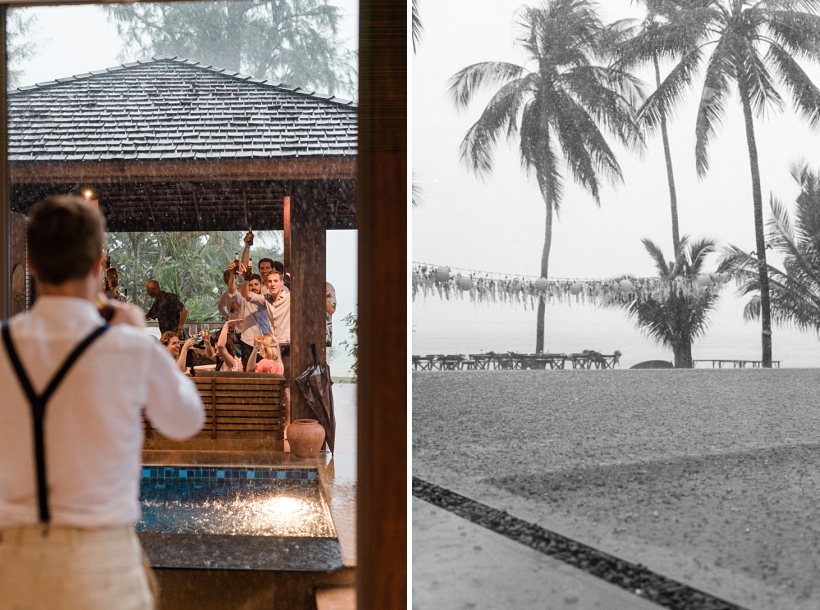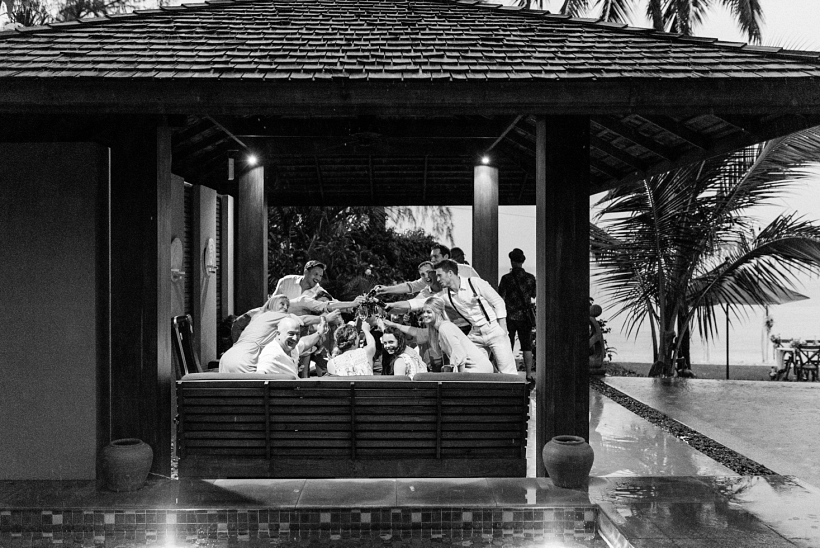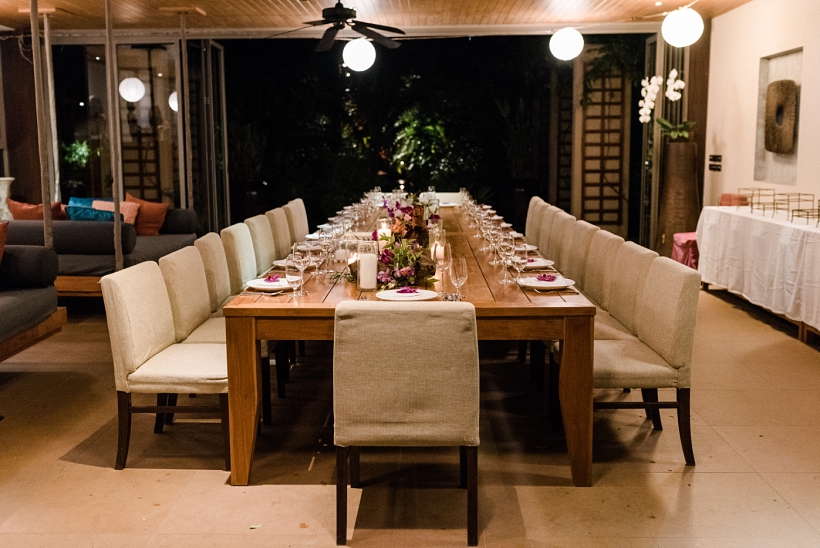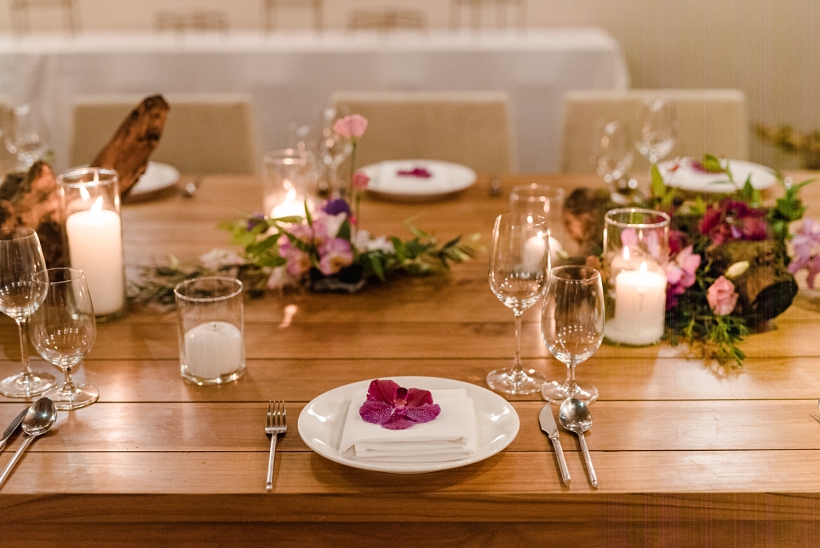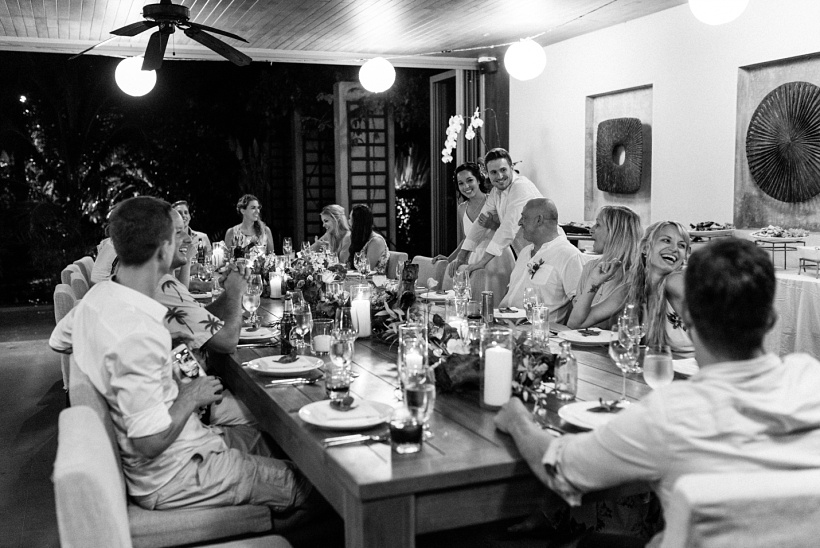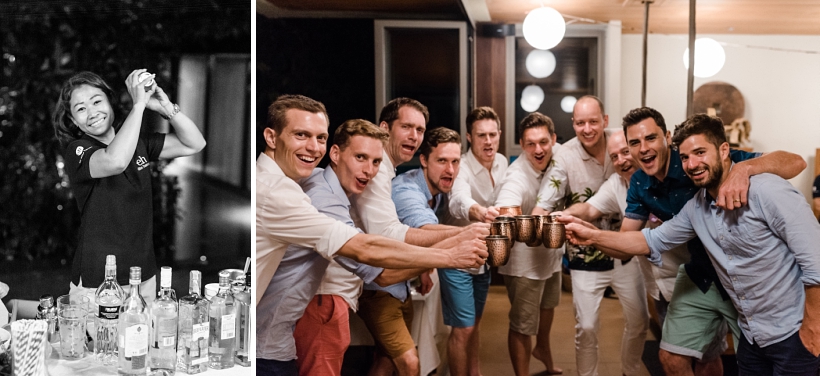 Then it finally stopped raining. Time for the first dance.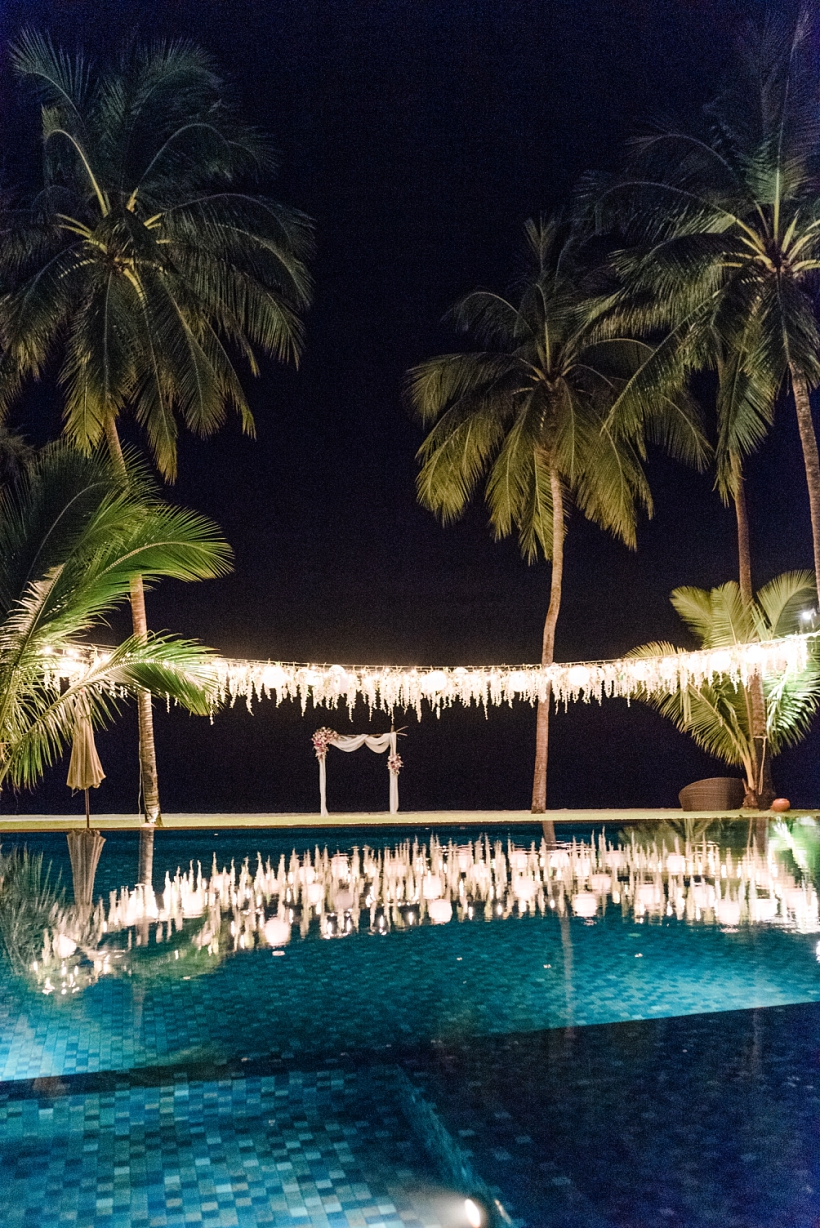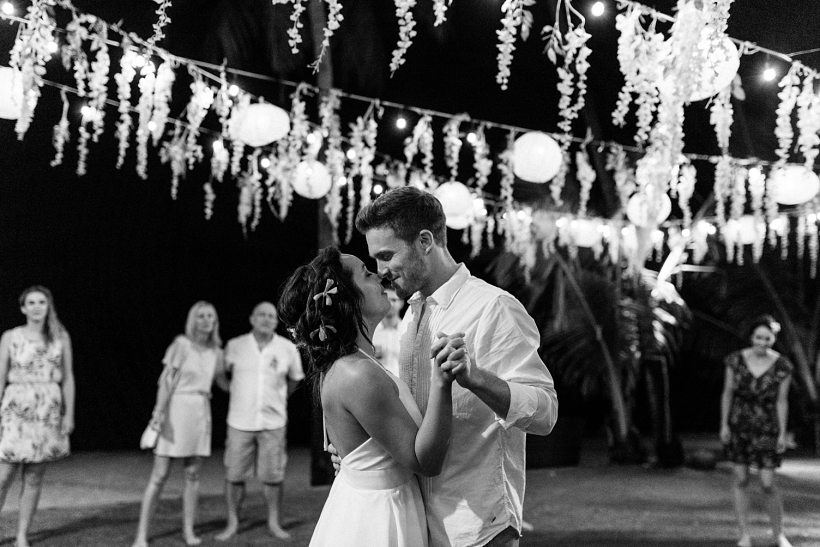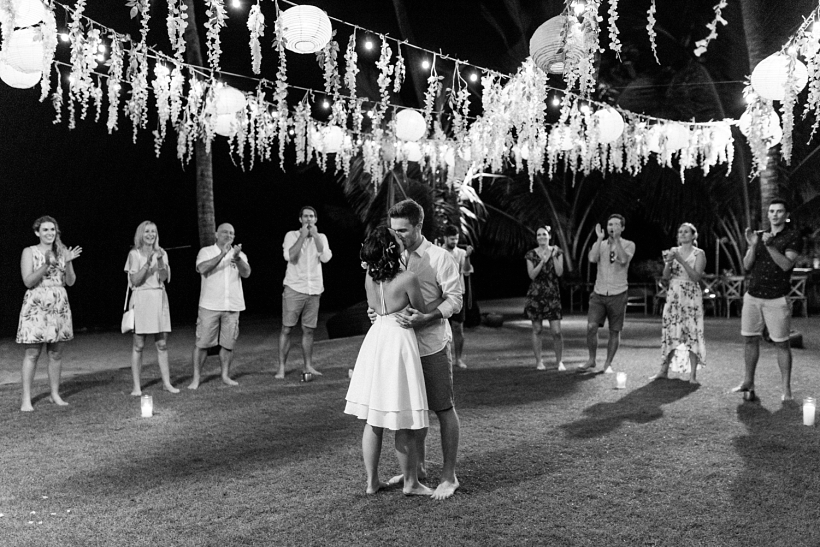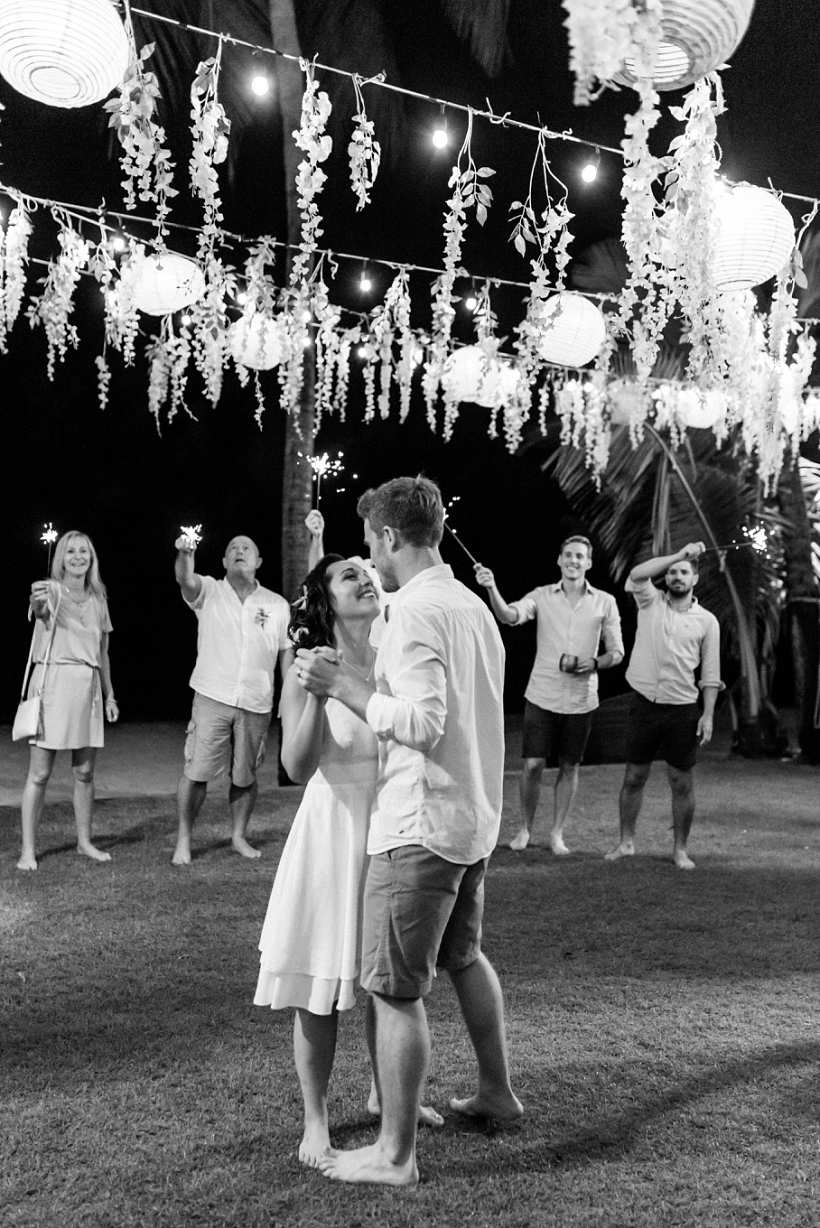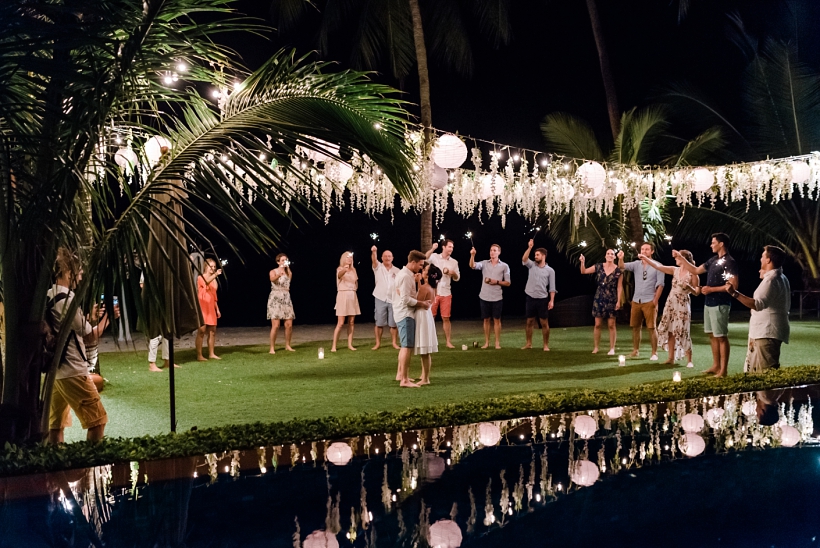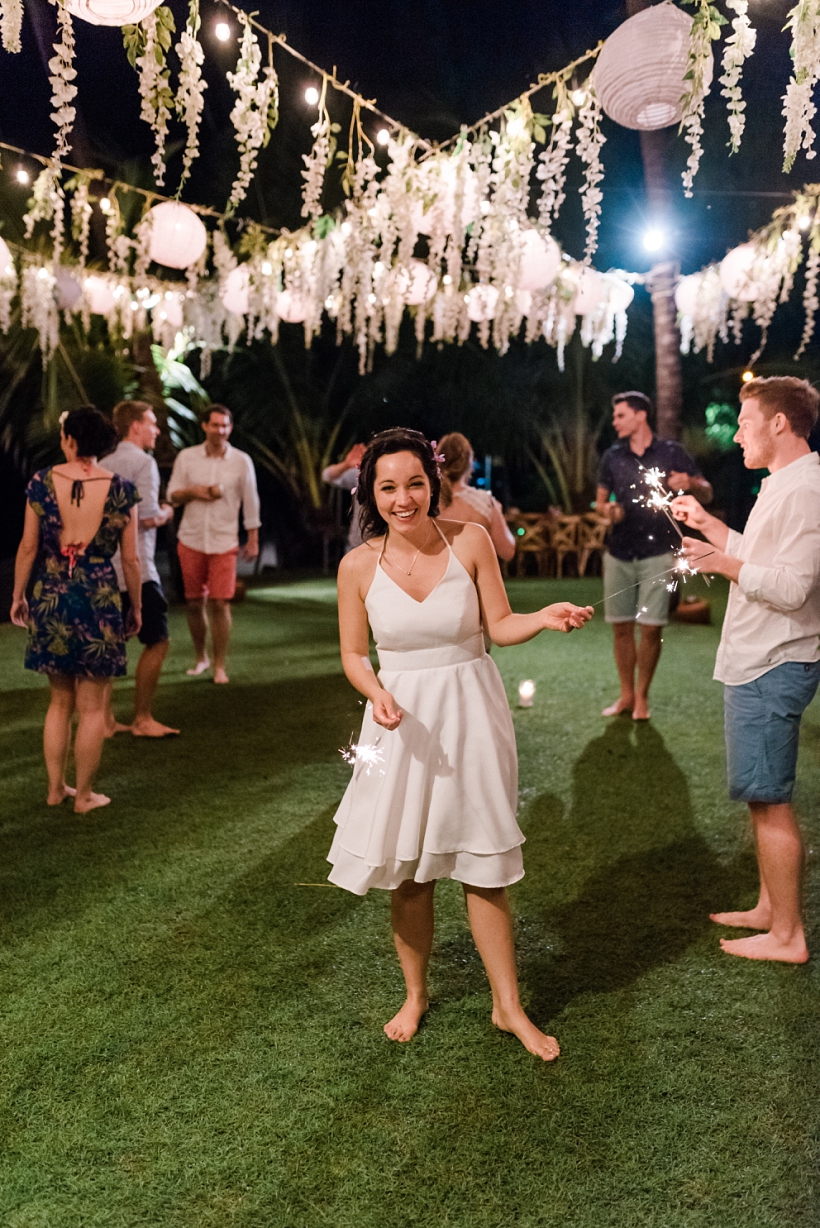 Their friends had a little surprise for them and sang a funny personalised song. Maybe you know the song "Ab in den Süden"? They made a "Ab nach Thailand" version out of it 🙂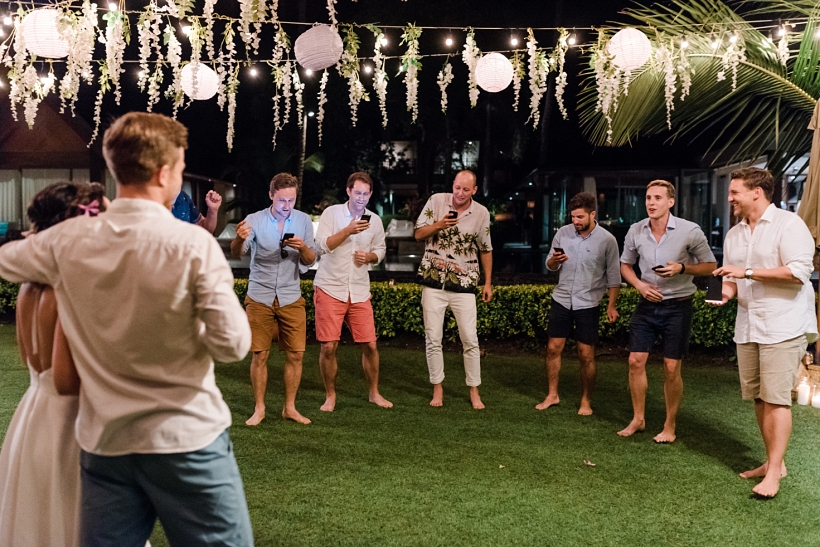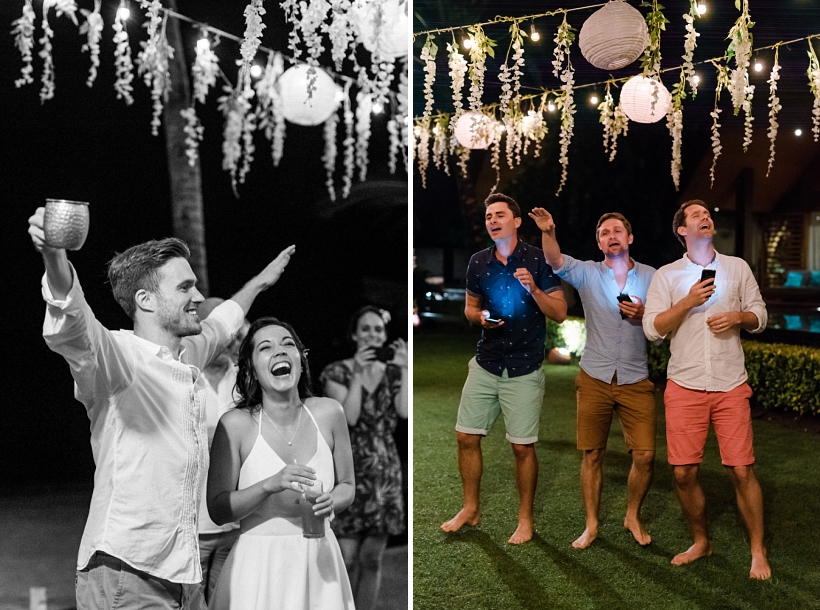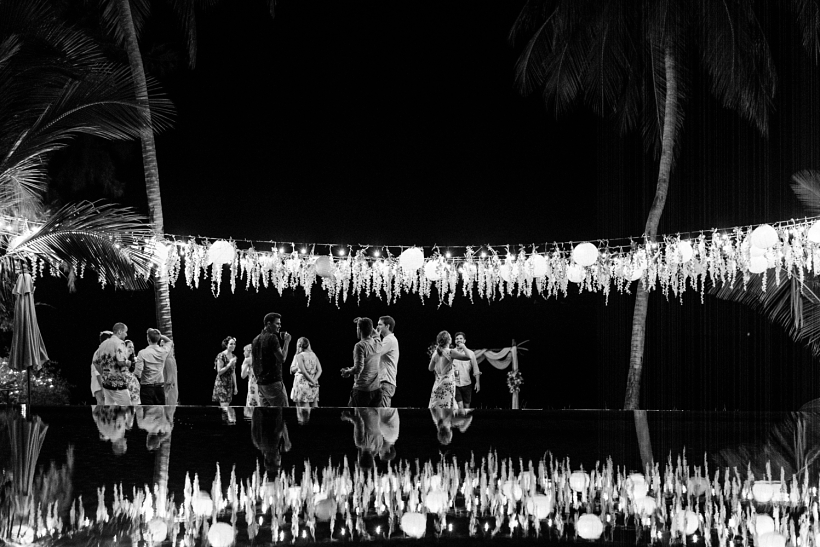 We are almost at the end. I told you, everyone jumped into the pool…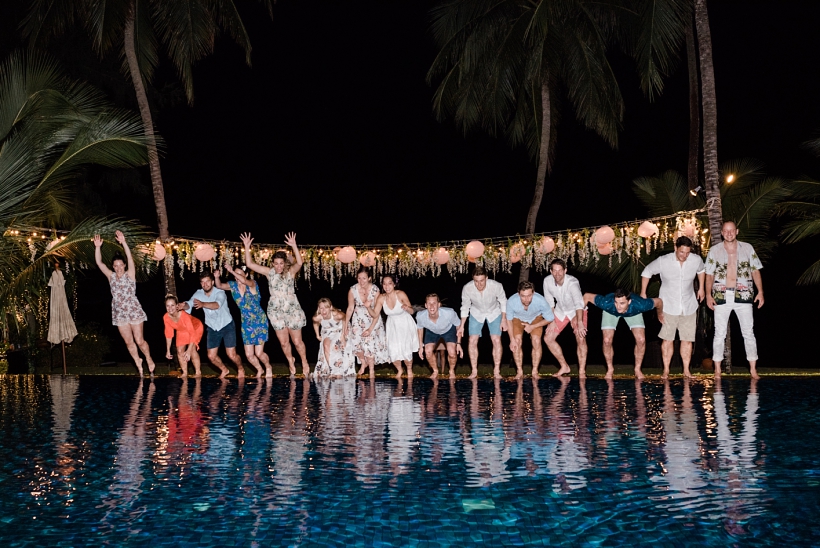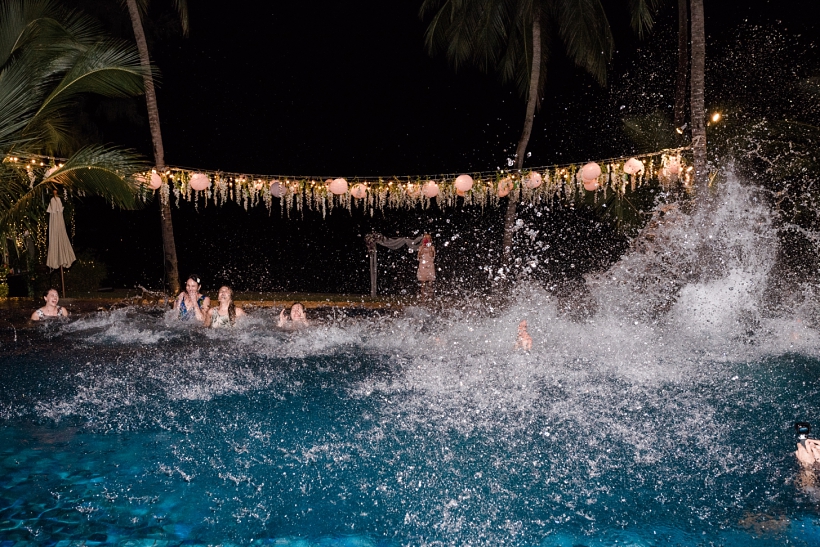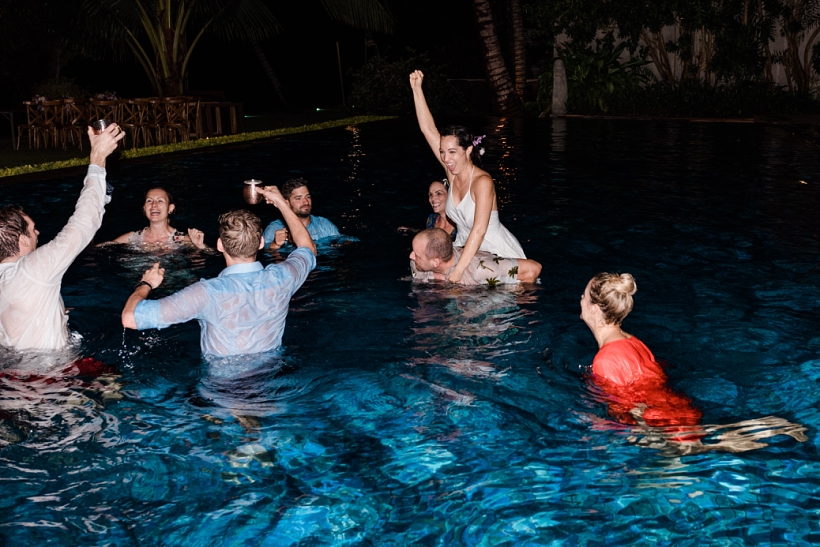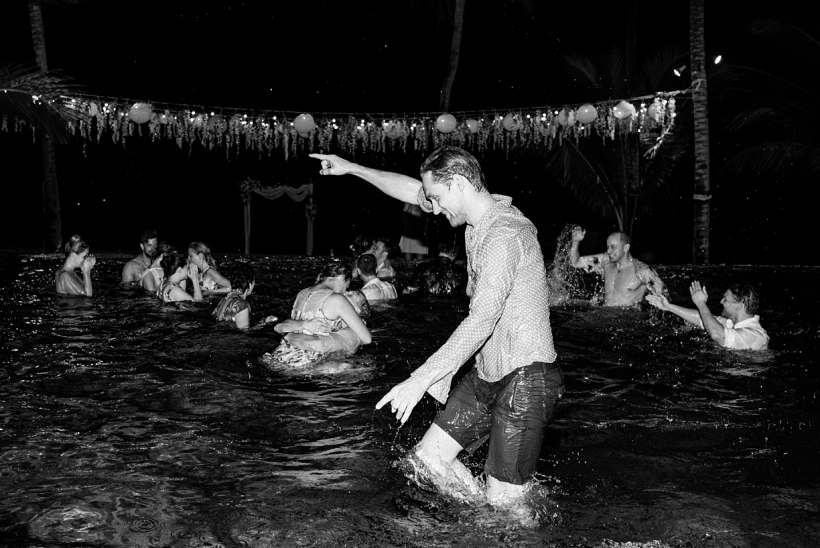 EVERYONE 🙂 Yes, this is me with my best wedding photo assistant. No more words needed 🙂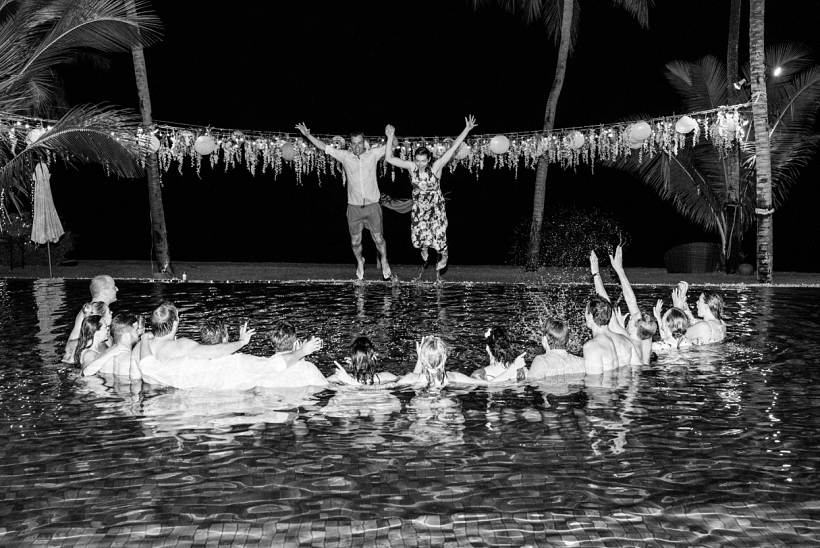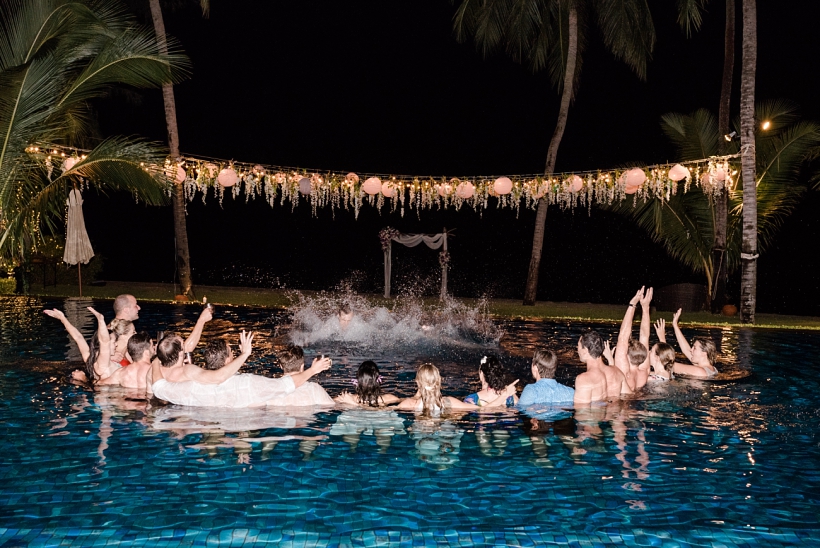 It´s slowly becoming a tradition to have a photo with the couple. So here is the one with Alexis and Micha: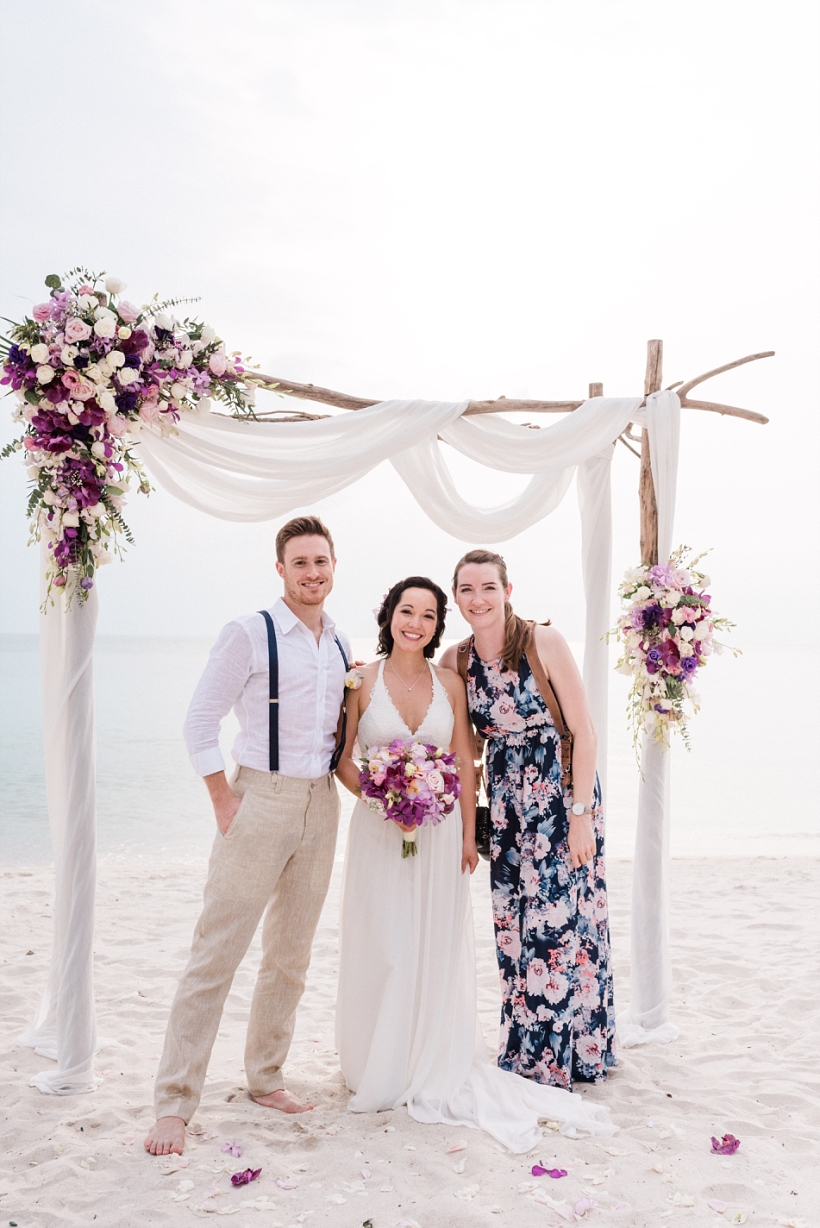 Are you planning to get married at the beach, maybe in Thailand, maybe in some other beautiful country and still looking for your wedding photographer? I would love to hear from you. Leave me a message. I am excited to talk to you soon.